"I Try Not to Be a Hypocrite..": Vulnerable Shaquille O'Neal Unravels His "Mistakes"; Confesses Sincere Motives Behind Latest HBO Docu-Series
Published 12/15/2022, 11:10 AM EST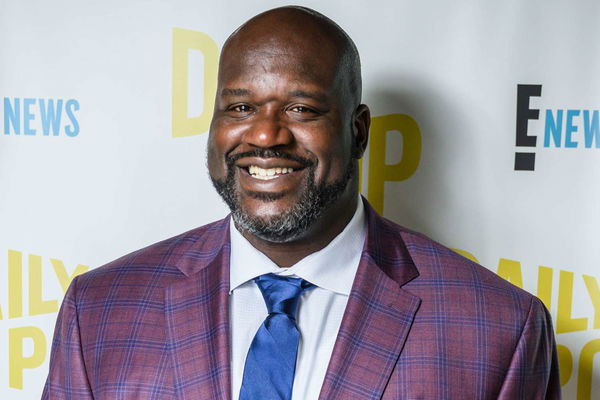 NBA legend Shaquille O'Neal has been in the news for the last few weeks with the release of his docu-series. The series titled 'SHAQ' features the Lakers legend's rise to stardom and the journey he went on throughout his life. When asked about the reason for doing this, a vulnerable Shaq unraveled his mistakes and confessed his sincere motives behind the HBO special.
Notably, a few weeks ago, HBO announced they were producing a documentary called 'Shaq'. It would feature the journey of Shaq from his rookie days, his rise to supremacy, his tenure at Los Angeles and Miami, along with a ton of other stuff. It also documented his struggles on the court and his life off the court as well.
ADVERTISEMENT
Article continues below this ad
Shaquille O'Neal said he wanted to let people who he was
Only a few days ago, after the trailer of Shaq's docuseries was presented on the NBA on TNT, Kenny Smith asked the Lakers legend about his main motive behind doing the documentary.
Replying to the same, Shaq said, " I want people to understand who I am and where I come from… I am programmed to be like this and I have always said that I have to be honest with myself and be honest with people… I try not be a hypocrite"
The Diesel wanted everyone to see his journey and his struggles along the journey. He did not want to lie to anyone about that, and he refused if he hid any mistakes. The 4-time NBA champ wanted the people to know that he acted this way for a certain reason. Maybe that is why Shaq is one of the most popular personalities to date.
Shaq and Chuck share an emotional moment on TV:
ADVERTISEMENT
Article continues below this ad
Over the years, Shaq and Charles Barkley have had some heated debates on TV. Sometimes, they have gotten out of hand. And people wondered if there was any feud going on between the two legends. But Chuck put a stop to all those rumors with a heartfelt message to Shaq.
Chuck rubbished all the rumors and said that Shaq was one of the most genuine and fun people he had ever been around. Barkley said that he loved to mess around with Shaq on the show; and the basketball side doesn't even need any introduction.
ADVERTISEMENT
Article continues below this ad
WATCH THIS STORY: Rockets legend chucks Shaquille O'Neal on a Christmas tree like a piece of paper
After hearing all this, Shaq was moved. He walked over and gave Chuck a hug and a kiss. He seemingly put an end to the rumor and showed that they were brothers for life.
Edited By: Abhishek Kumar