"I Want Him Back": 76ers' Coach Doc Rivers Backs Ben Simmons After Disappointing Season
Published 07/04/2021, 9:30 AM EDT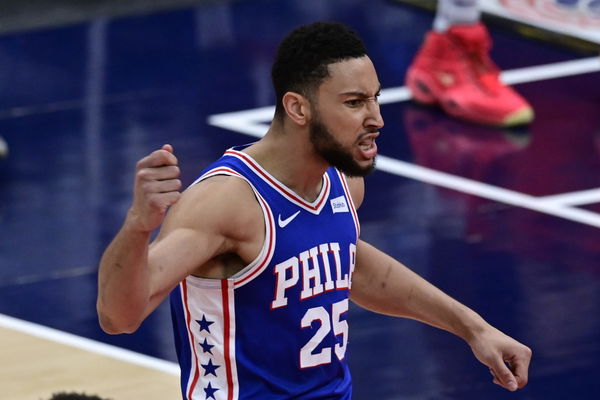 ---
---
The NBA playoff battle between Philadelphia 76ers and Atlanta Hawks shocked everyone. The Hawks beat the 76ers in 7 games. Ben Simmons was disappointing throughout the series as he couldn't score. He struggled from the field and free throw line in the entire series.
ADVERTISEMENT
Article continues below this ad
Ben scored just 5 points in game 7 of the series. Simmons average dropped from 14 points per game to 12 points a game in the playoffs. In addition, Simmons shot 34% from the free throw line in the playoffs. Because of this, it was expected that Philadelphia will trade him.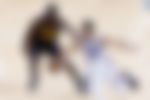 However, they recently declined a trade offer from Indiana Pacers which would bring in Malcolm Brogdon for Ben Simmons. Philadelphia coach Doc Rivers recently spoke about Simmons.
ADVERTISEMENT
Article continues below this ad
Doc River wants Simmons to stay
In a recent conversation, Doc Rivers said that he would love to have Ben Simmons back because he is a great player. He said: "Ben's great. I want him back. He's terrific, he'll be great."
When he was further asked if he plans on fixing Ben Simmons' jump shot, Doc Rivers gave a surprising response. Rivers claimed that Ben doesn't need any fixing and that he is great as he is. Doc Rivers said:
"I think he doesn't need a lot of fixing. He's gonna be great for us." Looking at Rivers' comments it seems like Philadelphia have Ben Simmons in their future plans, and will not trade him this offseason. Notably, Simmons also took a break from the Olympics and decided to work on his game.
Doc Rivers also complimented Clippers' coach Ty Lue. He explained that Ty Lue did an awesome job with the Clippers even when their star, Kawhi Leonard, went down because of injury.
Should Philadelphia keep Ben Simmons?
Similar to Paul George's first playoff run with the Clippers, Ben Simmons just had a bad run. He has proved that he can play on both ends of the floor. Even though he was not scoring points, he was averaging almost 9 assists which is his playoff high.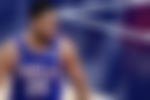 He uses his size effectively, and his passing ability remains to be great. Even if Simmons can't develop a jumper, he can use his 6'11" body frame to dominate other guards. Moreover, his defensive presence is overlooked because of his poor offensive show in the playoffs.
Ben Simmons is one of the top defensive players in the entire league. He accounts for 24.9% of Philadelphia's total steals in the 2020-21 regular season. He should get another chance to prove himself and develop his game.
ADVERTISEMENT
Article continues below this ad
Simmons needs to remove the fear of going for the points. It was clear that he was scared when he passed up an open dunk in game 7. He needs to prepare himself mentally, and be more confident in his own abilities.
Do you think Ben Simmons should stay or be traded?
ADVERTISEMENT
Article continues below this ad
WATCH THIS STORY-   Chris Paul, Kevin Durant & Other NBA Players Who Have Hidden Meanings Behind Their Jersey Numbers