'I Was Blown Away': Lewis Howes Described The Unique Way Kobe Bryant Won His Respect
Published 03/15/2021, 5:00 PM EDT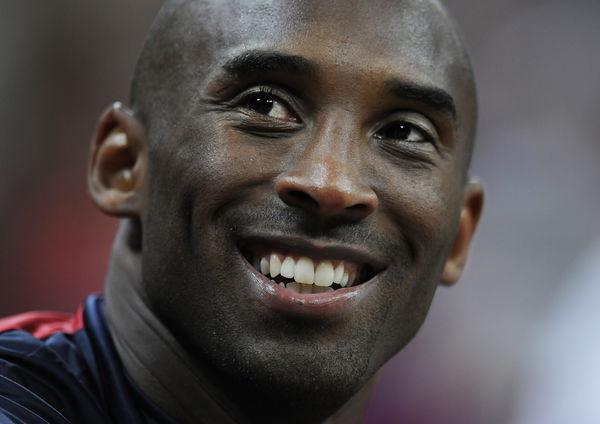 ---
---
Kobe Bryant didn't just impact people in the NBA world, but touched many lives outside the NBA sphere too. When Kobe passed away last year, along with his daughter Gianna Bryant and seven others, everyone was shattered.
ADVERTISEMENT
Article continues below this ad
People who met him opened up about their favorite Kobe story. In fact, those who admired him from afar also had different perspectives of his influence on them. Just like that, Lewis Howes can't forget his interview with Bryant either.
Howes recently looked back at the first time he met and interviewed Kobe. He explained that getting him for the interview wasn't an easy task, and he was constantly in touch with Kobe's publicist, determined to get it done the next day itself.
ADVERTISEMENT
Article continues below this ad
So, when it was confirmed that it was going to be at 8 AM in Kobe's office, Lewis was researching all about Kobe before their meeting.
From his childhood, his journey to even his podcasts, there was nothing he wanted to miss. So, he reached the office at 6 AM, thinking he's the only one there and wants to get a head start on all the work before the big interview with the Lakers legend, but Lewis couldn't have been more wrong.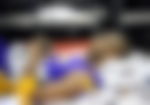 Kobe Bryant was way ahead of Lewis
Lewis revealed that while they were looking for the perfect place to shoot the interview, he saw Kobe. "I am walking back down this long glass hallway of conference rooms. The last room on the left, before it opens back up into the main common space, I see a shadow in the back of the room of someone just sitting there like this…"
He imitated the way he saw Kobe, crossed his arms, and looked up. "The lights were off. I took a double-take and I could see there was Kobe. He wasn't facing towards me, was facing back and just kind of looking up. He wasn't on his phone and the computer wasn't turned on at his desk," he stated.
Lewis went on to confirm with the assistant if that was Kobe or not. And she explained that he has been there for a while and he is normally the first person in.
ADVERTISEMENT
Article continues below this ad
He came right after he trained with Gigi on the basketball court. Lewis couldn't believe that Kobe was in even before him.
"I was blown away, just by that one act. I can only imagine what is he thinking in his mind," said Lewis.
Lewis couldn't fathom what he had just witnessed. Was he planning his day? Reflecting on something? Who knows? But it left him completely amazed because of the leadership quality of just showing up. Well, Kobe never ceases to amaze people on or off the court.
ADVERTISEMENT
Article continues below this ad
Read also- Warriors' Klay Thompson Reveals Losing Kobe Bryant Added to 2020 Being The 'Worst Year' of His Life