'I Was Going to Boston': Tim Duncan Opens up on His NBA Draft Night Expectations
Published 01/07/2021, 10:46 PM EST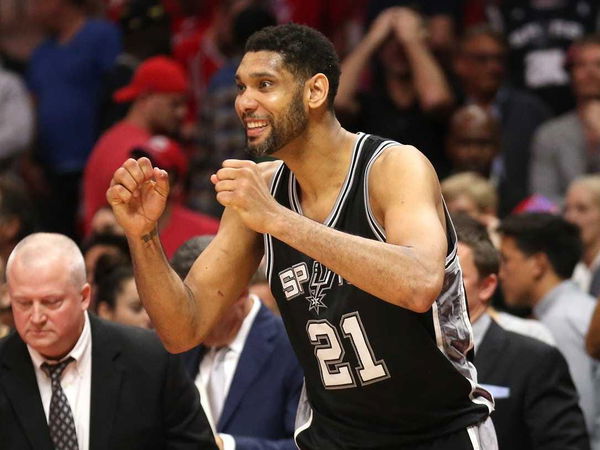 ---
---
Over the last two decades, the San Antonio Spurs established themselves as one of the best franchises in the league. They dominated their competition and regularly made deep playoff runs to win NBA championships. While Spurs' entire team was phenomenal during this stretch, one player stood above the rest. It was none other than NBA legend Tim Duncan.
ADVERTISEMENT
Article continues below this ad
In his 19 seasons with the Spurs, Duncan added several accolades to his name. But what if he was never drafted by the Spurs? Would Tim Duncan still achieve the same level of success? Well, we might never know that. But what we do know is that Duncan never expected he would be drafted by San Antonio!
Tim Duncan talks about his thought process on draft night
ADVERTISEMENT
Article continues below this ad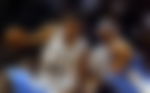 Duncan recently made an appearance on "The Real Ones" podcast where he revealed his side of the story about the NBA draft. He said:
"Well, I remember sitting in my buddy's house watching it all go down. When the draft order came out, the assumption was I was going to Boston. In my head I was going to Boston, I just kinda knew it… Boston goes third and I remember getting up from my coach, standing on my table watching the TV like holy cr*p, I'm not going to Boston?"
Duncan further talked about his reaction to knowing that he will play with David Robinson and the Spurs.
"Philly comes up #2 and I'm like holy cr*p, I get to go play with David Robinson, are you kidding me? This is awesome. So as for development, I don't know how it would have worked out. I don't know what would have happened, but it worked out pretty perfect for me ending where I did."
Duncan's career skyrocketed along with the Spurs' fortunes in the NBA. He had everything a rookie could ask for – a competent head coach and a superstar to mentor him.
A look back at Tim Duncan's career with the San Antonio Spurs
ADVERTISEMENT
Article continues below this ad
Tim Duncan was a special player, and he proved that in his rookie season itself, bagging the NBA Rookie of the Year honors. Once Duncan got that blazing start to his career, he never took his foot off the gas pedal.
By the time Duncan retired, he had won 5 NBA Championships with the San Antonio Spurs. Along with those rings, Timmy had 2xMVP, 3xFinals MVP, 15 time All-Star, and 15 All-NBA selections to his name. These accolades were more than enough for most fans to recognize him as the best power forward of all-time.
ADVERTISEMENT
Article continues below this ad
Had Duncan been drafted by the Celtics, do you think his career would have gone down a different path? Share your views in the comments section below.