'I Was So Fu**king Happy': Jamal Crawford Talks About Watching Jimmy Butler In NBA Finals
Published 02/11/2021, 9:02 AM EST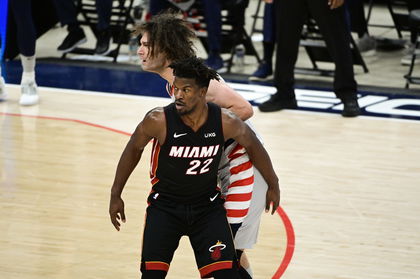 ---
---
Jimmy Butler proved all his doubters wrong when he took the underdog Miami Heat all the way to the 2020 NBA Finals. Despite being a fifth-seed, Miami breezed through opponents like the Milwaukee Bucks before falling to the LA Lakers in six games. Many players have been rooting for Jimmy through the years.
ADVERTISEMENT
Article continues below this ad
One of them is his former teammate from the Chicago Bulls, Jamal Crawford. Crawford spoke to Butler's former Philadelphia teammate JJ Redick about watching Miami last season.
ADVERTISEMENT
Article continues below this ad
"It validated those who believed in him wholeheartedly. We always knew the talent. We both saw it up close by playing with him, we saw the unselfishness, we saw the heart he brought every day, we saw the leadership in his way. It's not for everybody, but it was his way and we embraced that.
Crawford added, "Seeing him lead that team to the Finals, I was so fu*king happy for him. People on the outside don't really know him. Jimmy kind of plays into that because he doesn't want them to know him because he's a loyal dude. He's one of the best teammates I've ever had."
Jimmy Butler: Is he going to make it far in the playoffs this year?
While Miami was looking solid last season, this year has been different. Jimmy Butler and teammates like Tyler Herro have seen the court infrequently for a variety of reasons from injury to COVID. This has caused the Heat to have a slow start and they currently sit a couple of games outside the playoff spots in the East.
ADVERTISEMENT
Article continues below this ad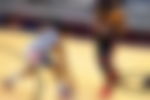 If Miami gets to the playoffs, it is anybody's game. They have an ace head coach who can gameplan against particular teams very well. While they are struggling in the regular season, they are a great playoff team.
ADVERTISEMENT
Article continues below this ad
But one needs to be good in the regular season to make the playoffs. Hopefully, Miami can rebound and go on a streak like the Toronto Raptors recently did. Butler has arrived at the top stage of basketball and now would be the perfect time for him to build on his success.