"I Wouldn't Call Jordan a Bust, He Wasn't That Bad.": NBA Twitter Taken by Storm as Anthony Edwards Drops Michael Jordan-Esque Performance
Published 04/13/2022, 6:30 PM EDT

Follow Us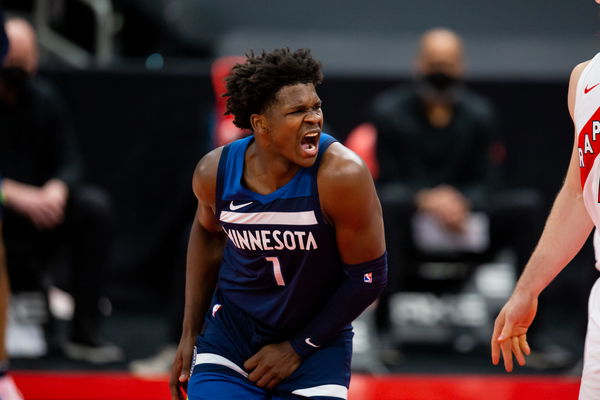 The Minnesota Timberwolves have stunned the NBA yet again. They have had a good season so far with all their main players firing, but now they have made things better as they beat the LA Clippers to enter the playoffs. It was an inspired performance from the team, especially from Anthony Edwards.
Anthony Edwards went off during the considerably narrow victory over a strong Clippers team. Just like Timberwolves, Clippers were also a side who had shown a lot of character the whole season. Surprisingly, the LA clippers, despite their injury struggles, had managed to be in the play-in. Unfortunately for the clippers, the Timberwolves were resilient, and that showed in the way they came back into the game and won 109-104. A lot of credit has to go to Anthony Edwards, who came in clutch for his side.
Anthony Edwards dropped a fine performance to get Minnesota Timberwolves past the line. He scored 30 points along with 2 assists and 5 rebounds. He also impressively hit 5 three in those 30. The 20-year-old, only in his 2nd season, showed a lot of character and proved that he can be as deadly as anyone. The clutch performance from Edwards was also supported by D'Angelo Russell, who scored 29 points, 6 assists, and 5 rebounds. The combined 59 points from Edwards and Russell proved to be too much for the Clippers.
WATCH THIS STORY: the NBA player Michael Jordan was nicknamed after.
NBA fans heap praise on MJ level display from Anthony Edwards
It was truly a display worthy of comparison. Clutch performance and game winning. Anthony Edwards only at 20 years of age, has been the major force behind the quality season from the Minnesota Timberwolves. Now he has pushed them through for their only 2nd playoff since 2005.
The fans went berserk as they reacted to the monster performance and compared the clutch performance to those from Michael Jordan.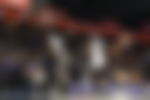 Some might think that the comparisons are excessive. After all, Michael Jordan proved pretty early in his career he is a different breed. However, Anthony Edwards has a few things that make him similar to Jordan. Speaking of excessive, some might also think that the celebrations from the Minnesota Timberwolves were one after winning a championship. However, it only shows how much every victory means to them. Especially when it means that they will feature in the playoffs for just the second time in 17 years.
The Minnesota Timberwolves deserve the applause and deserve to celebrate their victory because clearly every player in that team plays his heart out and their passion shows. They would hope that they can carry this spirit, attitude and momentum in the playoffs because things will only get more intense and rather tougher for every team.
Edited By: Ajinkya Aswale