Iconic Resurfaced Photo Shows Michael Jordan, Now a Billionaire, Splurging Big Money at a 1992 Chicago Bulls Party
Published 06/20/2022, 9:00 AM EDT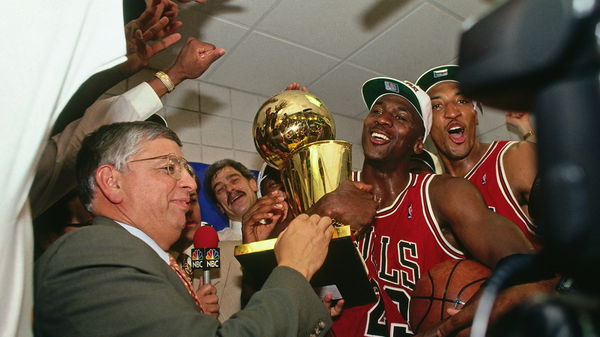 Michael Jordan is widely regarded as the greatest basketball player ever. He is a 6-time NBA Champion, 6-time Finals MVP, and 14-time All-Star among a plethora of achievements. Jordan was integral in popularizing the sport in the 1980s and 1990s and he became a global cultural icon in the process. While he consistently won on the court of basketball, he lived his life king size.
He spent a lot of money on things he liked to do off the court of basketball, such as golf, gambling, etc. He truly defined the mantra of 'work hard, party harder'.
ADVERTISEMENT
Article continues below this ad
A recently resurfaced picture indicates that Jordan left no stones unturned when it came to celebrating winning a championship. It is truly an iconic photo that showed what really happened after the Bulls won another title.
The Chicago Bulls celebrate winning the Larry O'Brien trophy
The Chicago Bulls beat the Portland Trail Blazers in the 1992 NBA Finals to win their second championship in as many years. Jordan was named the Finals MVP for the second consecutive year. The Bulls established themselves as the team to beat in the NBA. To commemorate their second title, the Bulls players and staff had a big celebration.
In this picture, Jordan can be seen smoking a cigar while signing the cheque for drinks. While he may have spent a huge amount on making sure the entire locker room partied hard, it would have definitely been worth it. This celebration is apt for champions and it must have been a long, fun night of partying.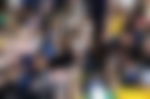 The Bulls legend, in many ways, was a pioneer for the sport of basketball. He helped the sport become global, and he also ensured people enjoyed the success they achieved by working hard.
Michael Jordan is an icon
ADVERTISEMENT
Article continues below this ad
MJ was a role model for most of the guys in today's NBA. He was drafted by a floundering Chicago Bulls franchise and completely turned their fortunes around. The Bulls became probably the most famous franchise in American sports due to the excellence of 'His Airness'. Jordan lived life on his own terms, and he didn't let anyone else dictate what he wanted to do.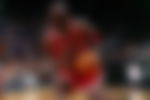 He retired from basketball to pursue baseball after winning three NBA championships in a row. Eventually, MJ came back and lead the Bulls to another three-peat. While Jordan was a legend on the court of basketball, he made sure he enjoyed the success that came with it as well. And became the world's richest athlete ever.
ADVERTISEMENT
Article continues below this ad
WATCH THIS STORY: Michael Jordan's children: How much are they worth?
Do you think Michael Jordan is the 'GOAT'? Let us know in the comments.