"If Harden Did This Everyone Would Be Furious": Two 7-ft NBA Stars Having a Bash at a Night Club Has Fans Mocking Their James Harden Double Standard
Published 08/24/2022, 9:00 AM EDT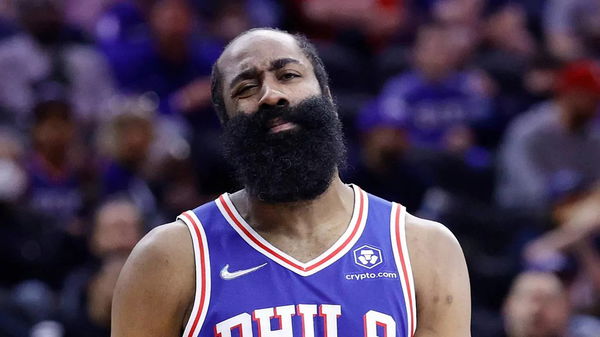 Over the years, we have seen NBA players go all out while partying. And that happened recently when Nikola Jokic and Boban Marjanovic went crazy for their national teammate Bogdan Bogdanovic's 30th birthday party. But some fans questioned how they were looked at and how James Harden is looked at when he does the same thing.
Harden is known to go to parties and clubs all the time. He is often seen with rappers and stars at clubs and many times, before games as well. There is actually a club where Harden's jersey is hung up because he spent a million dollars there. And he often gets crucified for his habits. Many say that he doesn't have the commitment to the game, and he is not interested in winning.
NBA fans are fuming at the double standards between James Harden and other players
ADVERTISEMENT
Article continues below this ad
NBA fans were visibly upset when they saw little to no backlash for Nikola Jokic and Boban Marjanovic going crazy. They called the double standards that Harden is held at. Here are some of the best reactions from NBA Twitter:
if harden did this everyone would be furious

— gavin (@gavinnwrld_) August 23, 2022
Wonder how different the reactions would be if Harden was seen partying all summer instead of the fat european

— Q (@MarquisNBA) August 23, 2022
Knew I'd see the "if this was harden" people crying in this thread 🤣🤣

— Cole (@ABColee) August 23, 2022
But they clowned James harden🤣

— Emmanuel Bryant (@Eman_Official) August 23, 2022
How is Harden preparing for his comeback?
A few years ago, James Harden was arguably one of the best players in the league. He was impossible to guard one-on-one and teams had to send double teams at him. But then he suffered a hamstring injury and it seemed like he lost his spark. That speed with which he would blow by defenders just wasn't there. And his scoring averages dropped as well.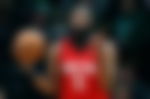 ADVERTISEMENT
Article continues below this ad
He also became a distributor more and just wasn't as aggressive as he used to be. His All-Star teammate, Joel Embiid has also urged him to be the Harden he was. But he just wasn't efficient as he used to be. And many said that he is past his prime.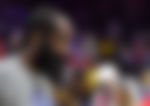 And Harden heard all the chatter. He said that he has recovered from his hamstring injury and he is working out for next season. And the images suggest Harden may be in the best shape of his life.
ADVERTISEMENT
Article continues below this ad
WATCH THIS STORY: A sneak peek of LeBron James in the Drew League 
He will want to shut his haters up and win the only thing missing from his Hall of Fame resume.