"If He Continues to Work Hard, He'll Be Ok": Shaquille O'Neal Gives His Stamp of Approval to 22 Year Old Son Who Went Against His Wishes to Join the NBA
Published 08/10/2022, 4:30 PM EDT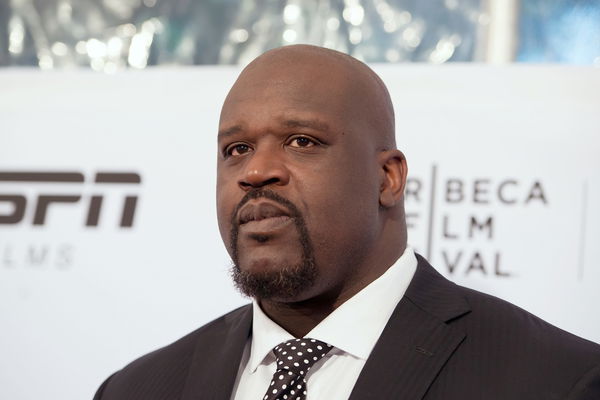 Shaquille O'Neal attested to his eldest son, Shareef's progress as a basketball player in a recent interview. 'The Big Diesel' ratified Shareef's hard work to develop himself as a top-level athlete despite differences in opinion on the procedure. As it turns out, Shaquille O'Neal thinks the 22-year-old has a bright future ahead if keeps working hard.
ADVERTISEMENT
Article continues below this ad
Shaq is set to visit the Middle East in October for the 2022 NBA Abu Dhabi Games, which would include two pre-season games between the Atlanta Hawks and the Milwaukee Bucks at the Etihad Arena on Yas Island. The Lakers legend was interviewed before his visit in October to comment on the event.
ADVERTISEMENT
Article continues below this ad
Meanwhile, Shaquille O'Neal answered questions on other topics as well. As it turns out, the Lakers legend seemed pleased with Shareef O'Neal's recent progress.
Shaquille O'Neal on his son's progress
During the interview, Shaq addressed his son's recent progress as a player. Shareef O'Neal recently signed a six-figure contract with G-League Ignite.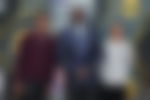 After a decent showing for the Lakers in the Summer League, the young prospect decided to hasten his progress by entering the NBA G-League. G-League Ignite has served as a noteworthy pipeline to the NBA supplying players like Jalen Green and Jonathan Kuminga, among others. In fact, the team has emerged in recent years as a hub of player development for the major leagues.
Meanwhile, Shaq shared his thoughts on Shareef's strides towards the NBA. "He's a better shooter, better runner, better body, but sometimes you need to be a little bit crazy to want this," said the four-time NBA champion.
"A lot of guys can play basketball but you got to have that strong individual love for the game. I think if he continues to work hard, he'll be OK," he added.
Shaq and Shareef's differences
ADVERTISEMENT
Article continues below this ad
Shareef O'Neal went undrafted in the 2022 NBA draft because of a nondescript college career. As a matter of fact, Shareef's career at UCLA and LSU failed to take off because of health concerns. The four-star high school recruit was diagnosed with a heart condition in his freshman year at UCLA.
After surgery in 2018, O'Neal's health suffered again at LSU due to foot and ankle injuries. Therefore, Shaq wanted him to stay in college and get his numbers up.
ADVERTISEMENT
Article continues below this ad
Watch this Story: Shaquille O'Neal, Michael Phelps, Will Smith, Ciara and Other Celebrities Who Put Their Lives At Risk Just To Get An Unforgettable Experience Under Water
However, Shareef didn't see himself progressing much in college. As a result, he took the opportunity to play in the G-League despite his father's wishes.