"If it Weren't for Michael Jordan, We Wouldn't Know Who Scottie Pippen Was": Former Bulls Insider Makes Devastating Claim
Published 05/03/2022, 3:30 PM EDT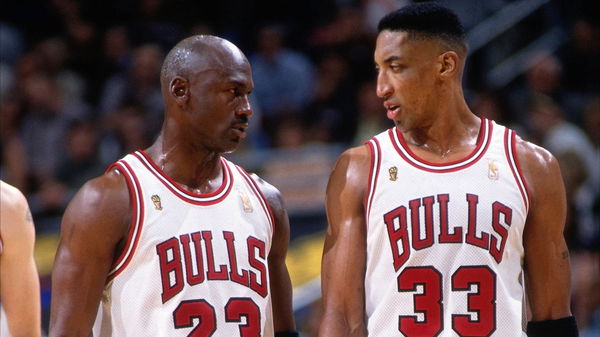 Michael Jordan and Scottie Pippen were the definition of what a perfect partnership looks like. The dominance, the flair, the passion, the intent, the hunger to do better, and the desire to beat the opposition- they were absolutely formidable. If Michael Jordan was the front runner, the protagonist, Scottie Pippen played the hand-in-hand supporting role. It is fair to say, we might not have seen both of them achieving the success they did if they had not been together.
However, the definition of this partnership was only perfect on the court; after all, they did win 6 NBA championships together. But off the court, it was totally a different story. It was never like Pippen and MJ were best friends in the first place. But the release of the documentary 'The Last Dance' kind of dampened their relationship even more.
ADVERTISEMENT
Article continues below this ad
They weren't enemies or arch-rivals. In fact, MJ would be still Pippen's first pick while naming his all-time starting 5 whenever someone would ask him.
Vincent Goodwill, who was among the Bulls contingent, recently shed some light on the matter, giving his take about MJ and Scottie.
Vincent Goodwill brutally dismisses Scottie Pippen without Michael Jordan
Goodwill dropped by to react to Scottie Pippen's latest round of grievances against Michael Jordan on the Brother from Another podcast where Michael Holley and Michael Smith discussed the dynamic between the two legends, among other things.
"Scottie Pippen has never realized that if it weren't for Michael Jordan, we wouldn't know who Scottie Pippen was. He'll be just another. Have decent player. If you put them anywhere, other than Chicago, to start his career in the middle of his career anywhere, he would be just another dude."
"You just happened to be the dude standing next to, see all these photos. We got Mike, and we got Scott. Why you don't have pictures of Scottie, stand up by themselves because nobody took a picture of Scottie by himself, why? 'Cause Scottie wasn't worth a damn," Vincent said, in his brutal criticism of Scottie.
ADVERTISEMENT
Article continues below this ad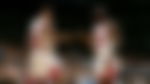 "Now we can go to basketball-wise.the game back then was made for the big man. Do people not remember that? You know, who won Defensive Player of the Year, David Robinson, Hakeem Olajuwon, guys like that, the 7-footers. The guys who patrolled the lane," he added.
The conversation was about Pippen's most recent stance on why he could never win the DPOY. Apparently, he blamed the media because they were too focused on MJ to pay any attention to him.
ADVERTISEMENT
Article continues below this ad
However, Michael Smith said that it was Pippen who was dragging all this over the years and has been fixated on Jordan; That too unnecessarily. 
Do you agree with Goodwill's comments on Scottie Pippen? Or do you think his remarks were too harsh to begin with? Let us know in the comments below.