'If Klay Thompson Didn't Save': Rachel Nichols Uses Marvel Analogy to Spark Warriors vs Kevin Durant Conversation
Published 05/04/2021, 5:30 AM EDT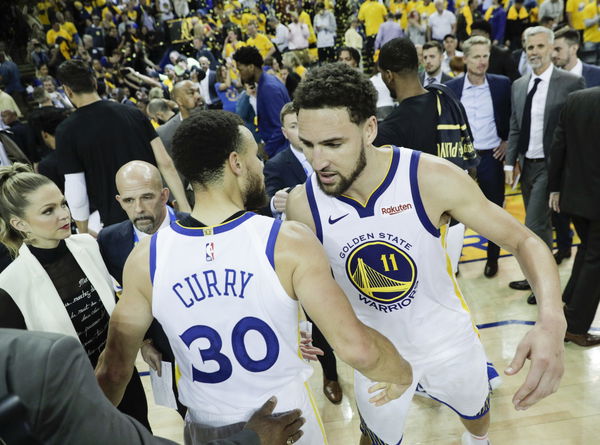 ---
---
Winning a championship in the NBA is more about getting the right pieces together, playing under one banner. Subtract a name, add it to another team, and a season can have a whole different champion. If Kevin Durant had been absent from the Warriors team that faced the Rockets in the 2018 WC finals, would the end result have been the same?
ADVERTISEMENT
Article continues below this ad
The 75-year history of the league has given fans enough what-ifs to ponder over. One other example is the Lakers failing to sign Chris Paul back in 2011. That moment alone might have kept Kobe Bryant from lifting his 6th NBA title and CP3 wearing his first ring. Take a look at another such moment that got NBA analysts talking.
Rachel Nichols taking a shot at the Warriors
ADVERTISEMENT
Article continues below this ad
Recently, ESPN's Rachel Nichols, celebrated analyst Kendrick Perkins, and Crooked Media's Jason Concepcion sat down to discuss fascinating possibilities. Their conversation took a fictional turn and touched upon the Marvel multiverse concept to set up some alternate timelines where NBA players would have to deal with unique realities.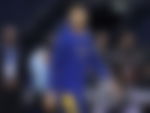 Just as KP shared his idea, Rachel added a very interesting twist to the 2016 NBA playoffs. The 47-YO expressed, "What if Klay Thompson didn't save the Warriors in the game 6 of 2016 WC finals? Remember the Thunder were leading going into the fourth quarter, they were up in the series and they had won the game, they would've won the series. Klay goes off nuclear 19 points in the fourth. What if he only scores 11 points?"
In that playoff series, Russell Westbrook was the assist leader, and the OKC was on fire. Against GSW, they were 3-1 and had completely demolished Steph Curry's side in game 3 and game 4, winning by 28 and 24 points. If not for Klay Thompson's heroics, the world would've seen a LeBron James vs Kevin Durant in the 2016 finals.
Read also – Kevin Durant Hilariously Forgets to Mention Russell Westbrook in His Top Five Teammates
What else could have come out of Klay Thompson's fictional absence?
As Rachel summed up, "Kevin Durant and Russell Westbrook would have gone on to the finals, Kevin Durant does not go join the Warriors, we do not have the five-year dynasty of dominance in Golden State. Of course, they don't ever count Steph Curry and Klay Thompson out, but boy, things would've been different." 
One can reject Rachel's comments based on other theories that came out after KD left the OKC. Kevin Durant had earlier expressed that he had left the Thunder because he "needed a change." So this clearly had nothing to do with them winning a title or losing it.
ADVERTISEMENT
Article continues below this ad
But another stated that KD was unhappy with Oklahoma's front office, which kept him from enjoying the spotlight. 
So one can't say for sure if advancing to the NBA Finals 2016 would've changed KD's decision to join the Warriors. However, it certainly would've stopped the world from witnessing an epic comeback for the Cavaliers in the 2016 finals, which was weaved by Kyrie Irving.
ADVERTISEMENT
Article continues below this ad