"I'll Barbeque Them All One By One….Your Mama Told Me That": Former Knicks and Lakers Star Goes Off Against John Wall's Team In The Gym
Published 01/22/2022, 11:08 PM EST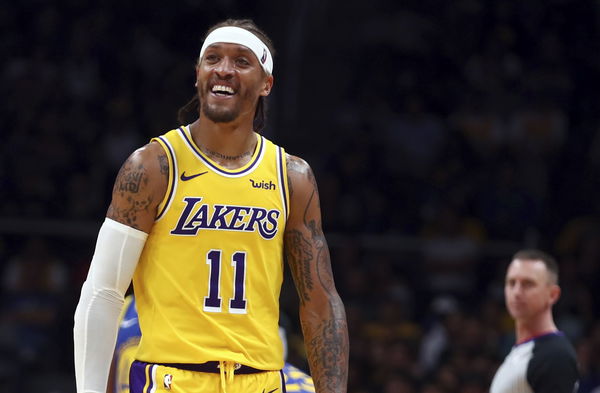 This season took a unique turn, with the health and safety protocols coming in. Former league veterans got their chance to show they still got it and many old faces impressed. However, there were still some veterans who didn't get their chance to showcase their skills. Recently, A former Knicks and Lakers guard took on an NBA player and crushed their team in the open gym.
Michael Beasley lived up to his open gym image and went on a tear against Houston Rockets' John Wall and his team.
ADVERTISEMENT
Article continues below this ad
Veterans coming back into this league was a big step this season. With teams not having enough players, some vets got their ticket back into the league. Unfortunately, Beasley never got his shot. So he showed everyone he still got it by beating Wall's team.
Watch This Story: Venus Williams Emotional in the Last Virgil Abloh Show, Pays Her Tribute to the Iconic Fashion Designer
Former Knicks player obliterates John Wall's team
An open gym and Michael Beasley share quite the relationship. While the former NBA star may not have hit in big in the league, in an open gym he is a different animal. Likewise, while taking on Wall, he was at his best. And he made sure his opposition gets a piece of his mind.
Beasley gave out insults such as, "I'll barbeque them all one one". The former Knicks man proceeded to go all out against the team and couldn't stop scoring. No matter who was on him, no one could stop Beasley in that gym as both stars went at each other.
ADVERTISEMENT
Article continues below this ad
He was really impressive and it goes to show the difference between an NBA player and other basketball players. While Beasley may not be a big name in the league, in an open gym, it is a completely different story. The skill gap was evident as Michael Beasley went to work.
ADVERTISEMENT
Article continues below this ad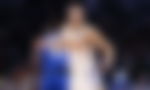 However, despite his impressive showing, getting back to the NBA will be tough. He last played in the league in 2018 with the Lakers and put up 7 points per game. With him still having the skill, do you think some NBA team could use the former Knicks guard? Let us know in the comments below.