'I'll Coach the F***ing Team'- How Ty Lue Silenced LeBron James and Kyrie Irving
Published 12/19/2020, 5:44 AM EST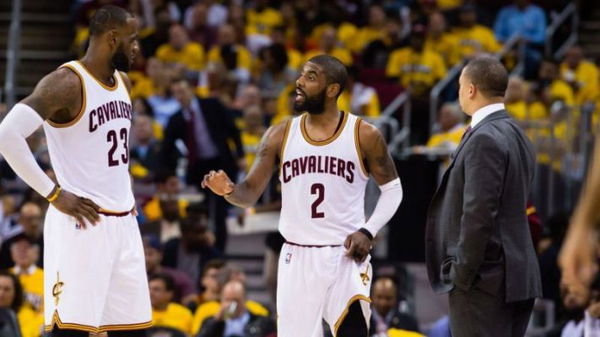 ---
---
Since LeBron James and Kyrie Irving have gone their separate ways, leaving the Cavs. The two have had a bittersweet relationship. But when they played together, it was a real spectacle to watch the two tear through the opponent's defense.
ADVERTISEMENT
Article continues below this ad
However, their Head Coach Tyronn Lue was the tactician behind the formidable Cavs team. Moreover, Lue knew how to keep his superstar players in check. It was probably one of the biggest reasons the Cavaliers lifted the 2016 NBA trophy.
How Ty Lue made LeBron James and Kyrie Irving aware of his presence?
ADVERTISEMENT
Article continues below this ad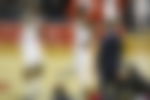 According to ESPN's Kevin Arnovitz, "Lue's ability to earn the trust of superstars is an invaluable trait. In the words of one of his colleagues, Lue is an expert at going after a star player without leaving a scar."
Lue made his presence quite clear to both LeBron and Kyrie when he started coaching the Cavs. "Another source recalled a timeout during one of Lue's first games as a head coach in Cleveland in January 2016, when LeBron James and Kyrie Irving interjected to contradict a tactical adjustment.
"Lue responded, without ire or defensiveness, 'Why don't you guys play and I'll coach the f**king team.'"
Ty Lue recently took the helm of the LA Clippers, following Doc Rivers' departure. Lue's ability to control the egos of his star player is something that the Clippers need the most at this moment.
Can Tyronn Lue implement the same strategy with the Clippers?
ADVERTISEMENT
Article continues below this ad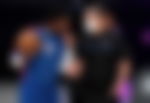 Despite having a talented squad, the LA Clippers couldn't live up to their expectations last season. They had a pretty good chance to make it to their first Conference Finals after being up 3-1 in the semi-finals.
But things went south for the team as they blew their lead. Moreover, both Kawhi Leonard and Paul George severely underperformed in the decisive Game 7.
ADVERTISEMENT
Article continues below this ad
Later on, many reports revealed the locker room tension among other players when PG still received star treatment. All things considered, there was a pretty toxic environment in the locker room.
But this season, Lue is someone who can and will hold everyone responsible for their mistakes. Be it a superstar or the 15th man on the bench. This will create a healthy environment for the team and might eventually bring out the full potential of each player.