'Illegal as S***' – Jordan Clarkson Reflects on Playing With Kobe Bryant in His Final Game
Published 04/15/2021, 6:00 AM EDT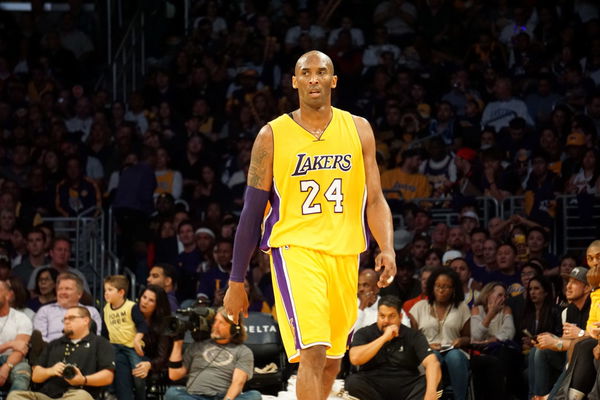 ---
---
Kobe Bryant is the most iconic figure in Los Angeles Lakers history. For many, Kobe is the greatest Laker in history. His 20-year stint was one of the greatest the NBA has ever seen. During his career, he won five NBA championships, an MVP title, and was a multiple-time All-Star. But perhaps no moment of his is as iconic as his last game in the iconic purple and yellow of the Lakers.
ADVERTISEMENT
Article continues below this ad
Jordan Clarkson talks Kobe Bryant retirement match
Utah Jazz guard Jordan Clarkson spoke recently to The Athletic. Clarkson was a teammate of Kobe Bryant's during his last season with the LA Lakers. He recalled how scared he was during Kobe's final game, as they wanted him to leave an indelible mark on the league with a historic retirement game. The entire Lakers team was focused on getting Bryant the ball and allowing him to score. And Bryant did just that, putting up 60 in an incredible performance.
ADVERTISEMENT
Article continues below this ad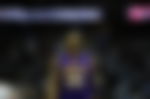 Clarkson said, "I ain't gonna lie to you, I got a little nervous. I just was like, 'Man, we're literally force-feeding him the ball.' Even though we were like, 'All right, we've gotta get him the ball when he's calling for it,' at that point we were, 'Everything keeps missing. What else can we do to get him the ball and get him open?'…. And then he makes one, and everything just falls in place for him. Another 3, another layup, another midrange jump shot, pull-up, post-up, drive and then he goes for 60."
Did the Lakers use illegal screens to get Kobe the ball?
Clarkson added that Kobe's performance on the night was the perfect metaphor for his entire career- never giving up despite how you start. He also laughed that the Lakers were using illegal screens to get Kobe the ball. However, the game was a low-stakes affair, and none of the officials wanted to put a damper on Bryant's final game. So the referees let it slide and let Kobe do his thing.
ADVERTISEMENT
Article continues below this ad
Clarkson said, "That's how I looked at it. It don't matter how you start it, don't matter how many shots you miss, you've gotta keep going. And I feel like that's what his career was really about…Oh, it was illegal as s*** [the screens]. I think the whole world is Kobe fans. Either you love or you hate him, but at the end of the day, you're still a fan of what he does. I think the refs even let some things slide during that game."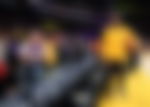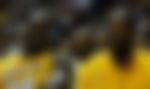 ADVERTISEMENT
Article continues below this ad
Is Kobe Bryant putting up 60 points the greatest retirement performance in NBA history? Few other games come to mind that compare to the Black Mamba's showing that night.