"I'm Better Than Michael Jordan": Popular US Rapper Makes Bold Claim About Bulls Legend
Published 05/13/2022, 8:30 PM EDT

Follow Us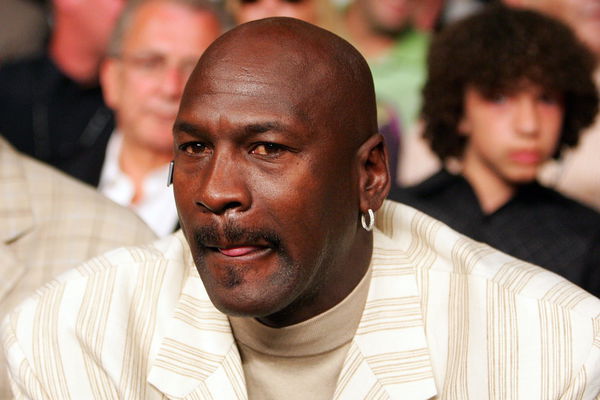 When Michael Jordan was at his peak, fans argued who was the 'GOAT' amongst Wilt Chamberlain, Bill Russell, Kareem, Jordan, and other legends of the game. When he retired, many considered him to be the outright 'GOAT.' However, post his retirement, there have been a few players who have stirred up the debate time and again. Kobe Bryant and LeBron James are obviously two such athletes. 
Every once in a while, there will be someone or the other claiming that they are better than Jordan. This time, it is battle rapper Daylyt with an absurd claim that he is a better baller than a 10-time NBA scoring champion.
Daylyt better than Michael Jordan?
ADVERTISEMENT
Article continues below this ad
Daylyt said, "If you ask like anybody that kinda grew up with us playing basketball. They'll tell you like I might be one of the best people on the face of the earth. Like literally, like I'm better than Jordan, I'm better than everyone… You know, I'm just in a situation where I don't really take hoops serious like that no more…" 
And others hyped him up saying that he was no pushover and that he could really hoop. Daylyt then went ahead and said, "…I was like probably one of the highest jumpers in my era ever…". And then said that he gained weight because of the COVID-19 lockdowns.
However, we aren't exactly sure which era he was speaking about.
LaVar Ball's bold claims
A lot of people didn't know who LaVar Ball was before he claimed on live TV that he was better than Michael Jordan. In an interview, LaVar said, "Back in my heyday, I would kill Michael Jordan one-on-one…''
ADVERTISEMENT
Article continues below this ad
The elder Ball said that he would use his size advantage over the Bulls legend by backing him up on the post and that Jordan wouldn't be able to stop him from winning 1-on-1. 
It is worth noting that LaVar didn't make it to the NBA. He played NCAA Division I basketball for Washington State. Ball averaged 2.2 points, 2.3 rebounds, and 1.0 assists per game in 26 games.
WATCH THIS STORY – Forbes Top 10 Richest Athletes List 2022: LeBron James, and Stephen Curry Make Headlines Yet Again With 7 figure Money Bags
ADVERTISEMENT
Article continues below this ad
However, LaVar is a smart guy. He's got two of his sons to the NBA and has a sharp mind for marketing. He started his own sports fashion company called the "Big Baller Brand" in an attempt to shake the sneaker market. Interestingly, it sold like hotcakes when it started. 
But to the more important question. Do you think LaVar Ball could beat Michael Jordan 1-on-1 if they played now?