"I'm Cursed": Michael Jordan Confesses His Biggest Weakness
Published 08/12/2021, 12:29 PM EDT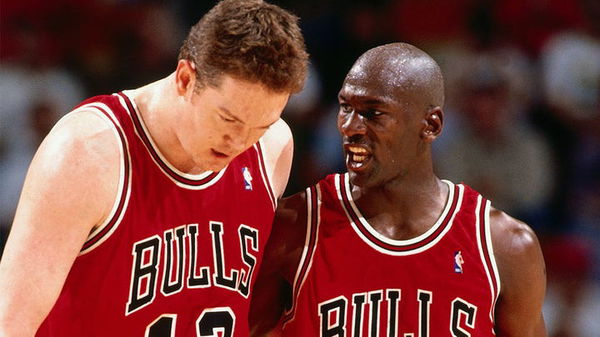 Michael Jordan is, without a doubt, the man solely responsible for putting basketball on the world map. Nobody in the world would recognize basketball without respecting what Jordan has done for the sport. His skills, discipline, determination, and mentality have become lessons for future generations to emulate.
But what does Michael feel about his own approach to the game? In a recent interview for ABC's Australian Story series, Michael Jordan expressed what he felt about his teammates, especially Luc Longley. He spoke about how his teammates motivated him to become who he is, and also how it was their symbiotic relationship that led the Bulls to their success in the 90s.
The Interview: Michael Jordan on The Australian Story
ADVERTISEMENT
Article continues below this ad
This Interview came after Luc Longley expressed his disappointment of being omitted from The Last Dance. Luc Longley had earlier said that he found it difficult to remove the armor that he put on himself at the NBA. The interviewer asked Michael if he felt the same way. He agreed "110%" with what Luc felt.
WATCH THIS STORY: 5 Epic Moves by the Magician, Michael Jordan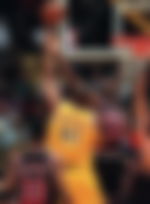 Michael said, "A part of my struggles after the game is my competitive drive. You know, I was such a competitive player, and each and every day felt the need to always get ahead of my opponent. Well, when you're out of sports and you're in, you know, in normal life. You don't shed that armor that you actually have coated yourself with, you know, based on your lifestyle and work ethic. It's just (that) you have to find your way around it. And that's frustrating. And sometimes it's even tough, you know."
ADVERTISEMENT
Article continues below this ad
Jordan's opinion on his competitive drive
But here's the surprising part. He said he felt that his competitive drive was a curse. He followed the aforementioned response by saying. "Because of the competitive nature that I have, I look at everything from a competitive nature, you know. And I tell my wife all the time is that I'm cursed. I'm cursed from a competitive standpoint that, you know, I cannot watch or compete or be a part of things without competition, you know, and that's something that, you know, I live with today but I would not want to live without. Because I think it said so much about me and helped me define who I really was or am and attained all the things I really wanted. Now the challenge is to calm those nerves."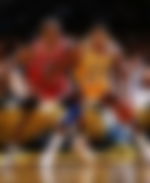 Michael went on to describe how he loves fishing now. He believes that fishing acts as therapy to calm his competitive spirit. He feels a bit more relaxed when he is faced with a lack of control over the circumstances. This makes him realize that he no longer needs to do everything on his own, which results in calming his competitive juices. And rather, he needs to have the patience to be ready at the right time.
ADVERTISEMENT
Article continues below this ad