'I'm Exposing that': Kwame Brown Unmasks Michael Jordan for Using Doug Collins to Disparage Him
Published 06/24/2021, 5:30 AM EDT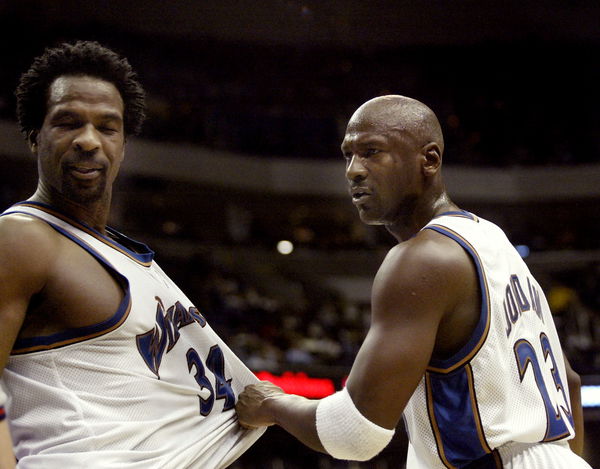 It appears as if both Kwame Brown and Etan Thomas are on a mission to uncover some dirty secrets. For the past few months, the two have been brutally taking on Michael Jordan and Doug Collins from the early millennium Washington Wizards. 
ADVERTISEMENT
Article continues below this ad
It is no secret that Kwame Brown's career went topsy-turvy after an infamous #1 draft in 2001. In no time, he went from a hero to a league zero because some office bearers tried their best to create that narrative. It was as saddening as it gets, and now, the story is leafing out page-by-page.
Kwame Brown revealed how he kept his composure against the evil
ADVERTISEMENT
Article continues below this ad
In a recent interview, Etan Thomas, Kwame's long-time friend and former NBA player, discussed the forgetful old days. Etan entered the league in the same year as Kwame and played for seven long years with the Wizards. So he saw first-hand all the mismanagement or mishandling of the rookies that went during those days.
Etan, a polar opposite of Kwame Brown, is a fan of the former #1 pick's poise. So, he asked the secret of self-control from Kwame as coach Doug Collins belittled them. 
The 39-YO responded, "I got to NBA, my brothers got to prison as teenagers. So I'm looking at it like this, it ain't about me. I came through a homeless shelter, I've been through so many worse things… I knew what they were trying to do. You're trying to prove to the world that this young kid can't handle pressure. So you're creating situations for me to overreact to so you can succeed. I seen them doing things, by me not overreacting, it was pi**ing them off. So I could go back and laugh."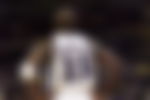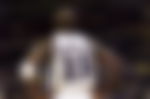 A subtle allegation on Michael Jordan
Kwame played with the Wizards for four years and amounted just 7.7 points in an average 22.7 minutes. He largely felt left out and always played under the larger-than-life shadow of Michael Jordan. It was intimidating for him to do justice to his draft and to the dominating characters of MJ and his camp's Doug Collins.
ADVERTISEMENT
Article continues below this ad
In the same interview, the center-forward added, "What happened to me was about money. It's interesting now that 20 years later it comes twofold and I'm exposing that. And they know it's the truth, that's why they won't answer to that… You wanted to disrupt these little kids' mind to say, we can't be good enough to be big. Look at this guy that Michael Jordan drafted and he was wrong about him. So you little kids are not good enough. Look at the way this kid is playing, he can't even catch. They didn't say one good thing about me in 20 years."
So, 'The Coffee' is of the opinion that the duo belittled him because they wanted to set an example. It was only surprising that he later played a season for MJ's Hornets too. But those initial years definitely pained.
ADVERTISEMENT
Article continues below this ad
Was it justifiable what happened with Etan Thomas and Kwame Brown? Help us know your opinion in the comments.
Watch this story – When a Retiring Michael Jordan Schooled an Arrogant Chicago Bulls Rookie