"I'm Getting Sick Of Today's Players.. Everything Ain't No Code": Charles Barkley Rips Ja Morant On Live TV For Taking Shots at Jordan Poole's Controversial Foul With a Steve Kerr Reference
Published 05/09/2022, 10:00 AM EDT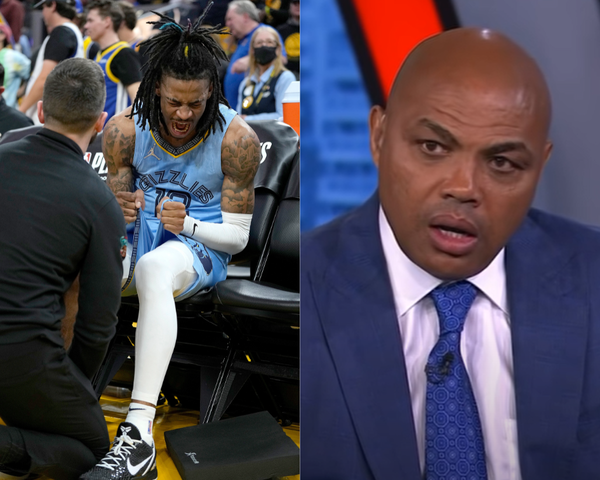 The Western Conference semifinal game series between Golden State Warriors and Memphis Grizzlies has been fierce. Despite so much talent on display, the games have been in the news for their physical side. The worst side of this physicality was the injury of Gary Payton II in game 2.
The physicality was not something that Gary Payton II or Steve Kerr appreciated. Steve Kerr was angry with the foul on Gary and thought it was completely unnecessary. He also said that Dillon Brooks broke the code as he essentially ended Gary's season and endangered his career.
ADVERTISEMENT
Article continues below this ad
Steve Kerr said that he understood how physical playoffs can get but the foul by Dillon was dirty. He put it above the category of a hard foul. He said, "There's a code that players follow, where you never put a guy's season slash career in jeopardy, by taking somebody out in midair and clubbing them across the head and ultimately fracturing Gary's elbow."
While the foul by Dillon was clearly a hard one and hence Steve Kerr called it "breaking the code". However, Ja Morant used the same words while describing the touch and pressure from Jordan Poole to get the ball, which triggered the knee injury. Charles Barkley absolutely disagreed with the use of the word code.
Charles Barkley sounds off on Ja Morant after he accuses Jordan Poole of breaking the code
Chuck on TNT was pissed off at how softly Ja Morant had acted in the situation. There was a mile of difference between what Dillon Brooks did and what Jordan Poole did. The contrast of Steve Kerr saying Brooks broke the code was too far away from when Ja Morant accused Jordan Poole of doing the same in a deleted tweet.
ADVERTISEMENT
Article continues below this ad
"I'm sick of these today's players. Everything ain't no code." Said Charles Barkley. "I disagreed with Steve Kerr. — I thought he didn't try to hurt that kid. — listen, Dillon Brooks, that was a flagrant two. But the notion, he tried to hurt that kid, I'm not going to live with that. And now they're trying to compete [that foul with Ja Morant] this is the code? Man, give me a break man y'all. — Let's see if it's a flagrant, wonderful. I'm like, yo man, I've been kissed harder than that." Chuck said about the foul on Ja Morant and him calling it "broke the code".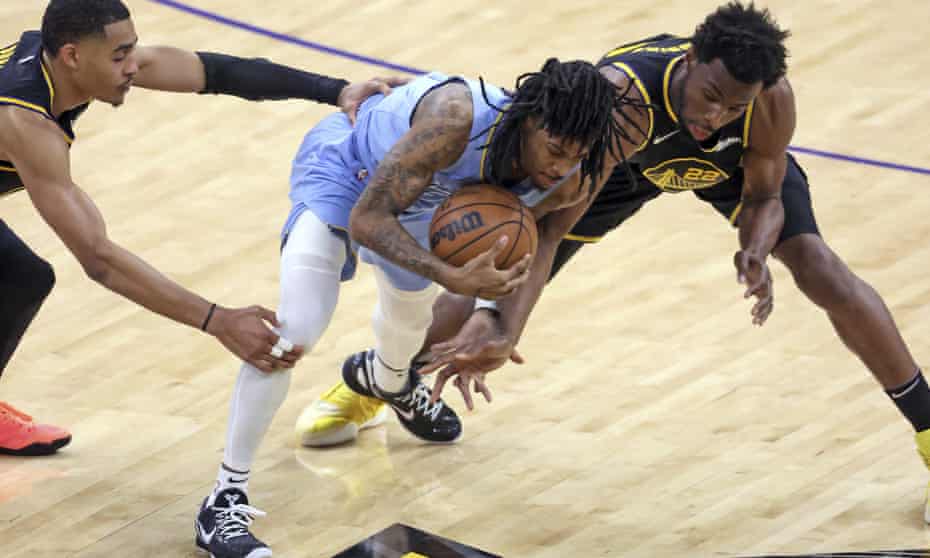 ADVERTISEMENT
Article continues below this ad
WATCH THIS STORY: Ja Morant's unreal dunks.
The battle of wits has turned into a battle of ejections, unfortunately. Game 1 saw Draymond Green's controversial ejection. In game 2, Dillon Brooks was ejected for a harrowing hard foul on Gary Payton II which led to a fracture in his left elbow. Game 3 saw the ejection of Kyle Anderson for arguing with the referee. All the three games have been physical. Along with immense talent on both rosters, the passion is there for all to see. It seems like Ja Morant will miss game 4. This will be a worry for the Grizzlies and a tremendous boost for the Warriors as they are in the 2-1 lead. They must take advantage of this to make a stronghold of this game series.