'I'm Living Proof of It': Former Teammate Reveals the Secret of LeBron James' Longevity
Published 03/14/2021, 2:00 PM EDT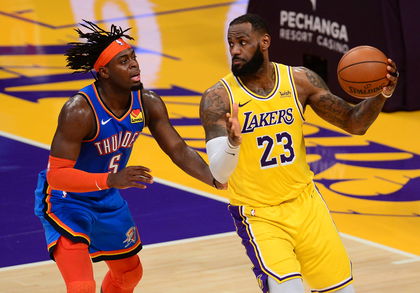 ---
---
LeBron James is still dominating the league despite growing into an 18-year veteran. Some things never change, and as long as James keeps playing, he's going to be the face of the league. But how does the 36-year-old manage to stay dominant in spite of acknowledging the fact that he doesn't have his peak physical powers anymore? 
ADVERTISEMENT
Article continues below this ad
LeBron James is open about his time remaining in the NBA. He is not the same athlete he once was, and the four-time MVP has nothing to complain about. The fact of the matter is that James is doing different modes of training to keep his physical strength intact. 
LeBron James peaked during his stint with the Miami Heat when he propelled them to four straight finals appearances. He was a beast of an athlete, and former Heat teammate Udonis Haslem recently conveyed how James found incredible success with his training. 
ADVERTISEMENT
Article continues below this ad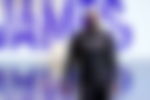 Udonis Haslem mentions how LeBron James has been going strong all these years
Udonis Haslem and LeBron James are a part of the 2003 Draft class, but one is still the best in the world, while the other has eased into his role as a bench player. We all know who is who, but Haslem knows how James is still sustaining his greatness. 
Miami Heat's Udonis Haslem recently connected on 'The Posecast,' where he interacted about a lot of things pertaining to the NBA with two-time NBA champion James Posey. Speaking about LeBron James' greatness, Haslem said: 
"I was always in there working hard, but then I had to implement working smart. So you look at the working hard part that [LeBron James] has and working the smart part that he's implemented. With all that, then you understand why his body's been able to endure what he's been able to endure." 
ADVERTISEMENT
Article continues below this ad
Haslem also added that LeBron James has the ability to take over a team's entire practice session with his skills and that he's done it with the Miami Heat quite often. "I'm living proof of if you can handle LeBron coming to your team then it works out for you," he mentioned. 
LeBron James is just like Kobe Bryant. These two athletes work incredibly hard and expect the same out of their teammates as well. Live up to their standards and then you'll reap collective success as a team. 
ADVERTISEMENT
Article continues below this ad