'I'm Not Out Here Flopping': Blazers' Damian Lillard Frustrated By No-Foul Calls in NBA Loss to Wizards
Published 02/21/2021, 11:33 AM EST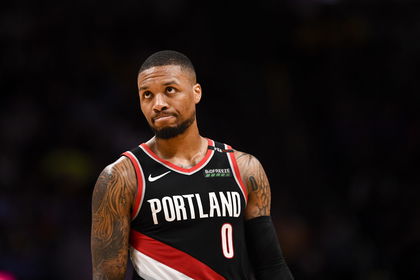 ---
---
It was all going so smoothly for Portland Trail Blazers and Damian Lillard. Not only were they on a six-game winning streak, but their superstar was getting some well-deserved recognition of late. However, that bubble was slightly burst in their 111-118 loss to Washington Wizards.
ADVERTISEMENT
Article continues below this ad
But the outcome of the game could have been so different, had the official not denied him a late foul call. With the game still in the balance at 107-114 late in the fourth quarter, Dame made a move to push the ball up the court.
However, Bradley Beal got in his way and forced a turnover even though it frankly looked like a clear foul. Watch for yourself below –
ADVERTISEMENT
Article continues below this ad
This is just one of the many occurrences. He is not being given as many calls in his favor as the other top guards in the NBA. This agitates him to some extent –
"I'm going to the rim getting smacked in the head. I'm getting grabbed. Getting slapped on the arms. Getting pushed in the back. I mean, that's the frustrating thing for me. I'm not out here flopping and trying to trick the referees or things like that; I'm trying to score and getting hit in the head."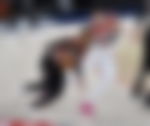 The justifications from officials don't impress Damian Lillard either
To make matters worse, he can't remonstrate with the referees in a proper manner either. They come up with lame excuses to cover up their faults. For the Bradley Beal incident above, the official gave a rather hideous reply.
ADVERTISEMENT
Article continues below this ad
"'I didn't see that' was literally the answer. I stole the ball, and he ran into my back, I didn't see that? C'mon, man. To me, that's a slick comment when that's your response. 'I didn't see that,' when the whole arena saw that. So, it's just those moments that's frustrating when it comes to physicality," said Lillard.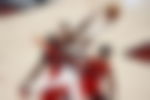 It could well be that the league fines the Portland Trail Blazers' superstar for his comments. But he shouldn't be the only one held responsible for his actions. The officials should also face the same standard of measurement and be accountable for their errors.
ADVERTISEMENT
Article continues below this ad