'I'm Sorry': Dirk Nowitzki Reveals How He Denied Kobe Bryant for a Joining in Lakers
Published 04/13/2021, 12:30 AM EDT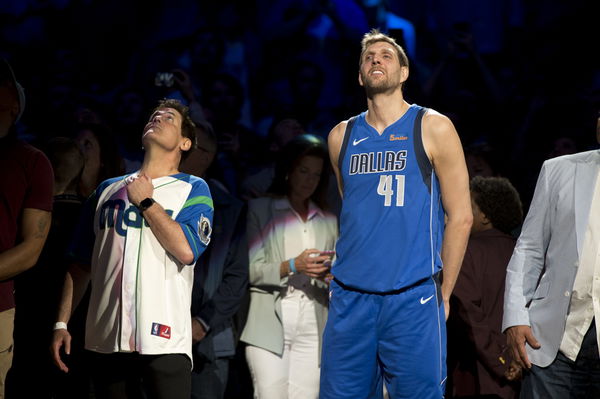 ---
---
The NBA is all about grabbing the right opportunities before the window closes. Still, there have been some franchise faces like Tim Duncan (Spurs), John Stockton (Jazz), Reggie Miller (Pacers), and others, who never left their primary den. But the two names that deserve a special discussion are Dirk Nowitzki (Mavericks) and Kobe Bryant (Lakers). 
ADVERTISEMENT
Article continues below this ad
The Tall Baller from the G entered the league just two years after the Black Mamba made his debut. Both Dirk (9th overall pick) and Kobe (13th draft) deserved to be in the Top 3 picks, but a miscalculation of their ceiling perhaps led to them missing out. Other teams' misfortune in losing out on these superstars brought pots full of gold for the Mavs and the Lakers because these names stayed true to their original franchises.
Was there a chance Dirk Nowitzki would have signed with the Lakers?
ADVERTISEMENT
Article continues below this ad
At a glance, it would appear that Dirk Nowitzki never had an offer that could have compelled him to consider leaving the Mavs. However, an offer from a multiple times NBA Champion and one of the greatest ballers ever says otherwise. That's exactly what happened with Dirk when Kobe approached him with a lucrative deal. 
In an interview, the future Hall of Famer revealed, "I never really got many pitches because everybody knew I kind of loved Dallas and I wanted this to work. I remember Kobe Bryant one year reached out to me, it was obviously an honor. I think this was after I won the championship and my four-year deal was done."
Notably, Dirk became a free agent in 2010, a year before the Mavs lifted their maiden championship. Naturally, team owner Mark Cuban did not want to lose his star forward-center, and he locked in the talent for four more years. 
Read also – 'You've Never Seen Anything Like This'- When Dirk Nowitzki Taught An Important Lesson
How did the Mavericks legend deny Kobe Bryant his offer?
Both Dirk and Kobe came from the same mindset where they weighed loyalty over anything. So Kobe must have found it easy to understand why Nowitzki chose to respectfully deny his offer. Also, Mamba had reached out to Dirk during the struggling years of the Lakers. 
ADVERTISEMENT
Article continues below this ad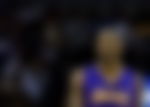 The Mavericks great remembered this and said, "Kobe was still doing his thing in L.A. We talked, we texted back and forth, but I told him, 'Listen, I'm sorry and you know how it is. Dallas is my city and my home and it would feel super weird to put a different uniform on.' And I think he totally understood that; I think he respected me more after that."
Even if Kobe had given the same offer to Dirk in 2010, the result of the talk would probably have been the same. That's what loyal champions do, they're committed to their team no matter what. 
ADVERTISEMENT
Article continues below this ad
Also recommended – 'Took It Personally': Former Teammate Recalls When LeBron James and Dwyane Wade Offended Dirk Nowitzki