In 2019, Patrick Beverley Told Steph Curry the Next Five Years 'Are Gonna Be Mine'; Fast Forward Two Years, He's Shipped to Grizzlies
Published 08/16/2021, 12:00 AM EDT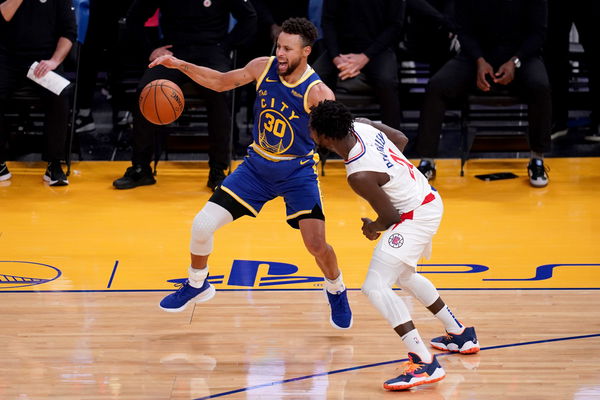 ---
---
Now that Patrick Beverley has been traded from the LA Clippers to the Memphis Grizzlies, only one thing springs to mind. And that's his promise that he made to Stephen Curry back in 2019 after winning a 141-122 game against the Golden State Warriors on opening night. As we all know, Beverley is no stranger to trash-talking, and this was definitely one of those incidents where he spoke his mind without thinking it all the way through. And now, one can't help but point it out.
ADVERTISEMENT
Article continues below this ad
What did Patrick Beverley say?
In 2019, the Golden State Warriors were just coming out of five consecutive Finals appearances. This had Stephen Curry establish a name for himself so quickly that he is now considered one of the greatest players in the league. More than that, his influence on the game has been tremendous. If it wasn't for him, we would never have seen the proliferation of shooting from the arc, as we do now.
ADVERTISEMENT
Article continues below this ad
However, defeating the Warriors then was an accomplishment on its own. But Pat Bev took it way too far. He was seen mocking the Warriors fans in the arena while also taking a jab at Steph. He stated, "You had the last five years. The next five years are mine."
This boost of confidence came after Patrick was bulled Steph almost throughout the game. From jawing at the Warriors bench to forcing Steph for a turnover, he did it all. But Steph wasn't one to keep shut either. He responded to Beverley's comments with a diss as well. He said, "Aren't you 31?"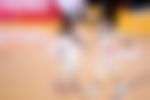 WATCH THIS STORY: LeBron James, Stephen Curry, Lonzo Ball and Other NBA Stars Who Featured in The Ellen DeGeneres Show
The LA Clippers veteran bids goodbye
Indeed, he was. And it seems like he has aged even more since this last comment. Yet he is nowhere near keeping up with the statement he made. Since this, the LA Clippers have hardly come close to winning a championship. They were expected to be title contenders during last to last season, but a disappointing early exit at the hands of the Nuggets made them a target of many taunts.
In fact, Beverley's resume is nowhere near Steph's. They have entered some seasons being championship favorites but have never lived up to that. And now, it's already time he parts his ways with the Clippers.
ADVERTISEMENT
Article continues below this ad
The veteran point guard was one of their longest-tenured players and a fan favorite. But has been traded by LA to the Memphis Grizzlies for Eric Bledsoe. This package also included Rajon Rondo and Daniel Oturu. Not only will the Clippers save money this way, but Beverley has been no help on the offensive end for a while now. He hasn't averaged in double-digits since 4 seasons now.
The Los Angeles Clippers are trading Patrick Beverley, Rajon Rondo and Daniel Oturu to the Memphis Grizzlies for guard Eric Bledsoe, sources tell ESPN.

— Adrian Wojnarowski (@wojespn) August 16, 2021
ADVERTISEMENT
Article continues below this ad
The only real loss will be felt by the fans. Whereas, the Clippers only made a move that will make their roster better. The now 33-year-old might be on the move even before he gets to play for the Grizzlies, where he lands up is a question mark. But it certainly clears up that his statement to Steph, back in 2019, was more talk than game, considering where he stands right now.