'Incredible, Crazy, Sh*t-Talking Motherf**ker': Matt Barnes Explains His Relationship With Kobe Bryant
Published 10/05/2021, 12:30 PM EDT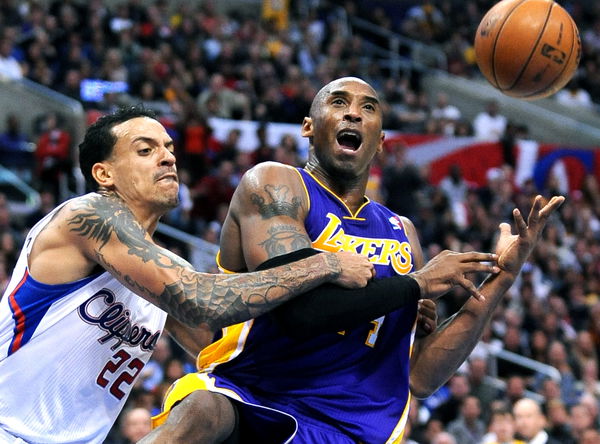 ---
---
Being great is not easy in the NBA, but without winning, it all goes under the radar. One player who mastered all tricks to win was Kobe Bryant. He focused his way of warfare on gaining any kind of advantage over his opponents. Likewise, he went on to win five championships.
ADVERTISEMENT
Article continues below this ad
However, with his way of playing, heated moments were a constant. One of the most iconic ones was the no flinch with Matt Barnes when he was in Orlando. Looking at how they were then, it is hard to imagine them liking each other. Barnes even called Kobe an "Incredible, Crazy, Sh*t-Talking Motherf**ker." But Bryant had major respect for fearless guys.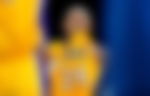 Surprisingly, they became teammates after that incident. Moreover, they even made a brotherly bond. Recently, Barnes spoke about his entire journey with the 'Mamba'.
ADVERTISEMENT
Article continues below this ad
WATCH THIS STORY- Michael Jordans Number 45, Kyrie Irvings Number 2, and Other Iconic Moments When Teams Should Have Retired Jerseys
Barnes speaks about his relationship with Kobe Bryant
While speaking with Gilbert Arenas and on the No Chill podcast, Barnes remembered his situation with Bryant. He spoke about how he saw Kobe on his campus and then went to compete with him.
However, soon after his infamous moment with Bryant, he got a call from him. The 'Mamba' went on to respect Barnes for being fearless and asked him if he wanted to be a Laker. Barnes agreed and in their first year, they formed a brother-like relationship.
ADVERTISEMENT
Article continues below this ad
Barnes said: "So we went from kind of competitors to teammates and then during that very first season we were both going through stuff in our personal life so we really really bonded. Like we're kicking it, I got this mot******ker out in Milwaukee of all cities. Like we're always out and about doing sh*t and really kicked it and talked about our kids and talked about life and business and family and all this kind of sh*t. So we really went from competitors to teammates to brothers to the point where he's always sending twins their new shoes. You know Gigi would we'd all be playing at the all the sh*t out in Orange County."
Watch This Story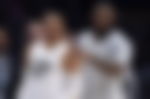 ADVERTISEMENT
Article continues below this ad
Barnes revealed that he was grateful to have had such a relationship with Bryant. Moreover, he said that if Bryant let you in, he was way different from the 'Mamba Mentality' guy everyone knew.
To see such rivals grow into brothers is what signifies sports' true meaning. Did you ever think that Barnes and Kobe could have such a relationship after the no flinch incident? Let us know in the comments below.