'Insane' Kevin Durant and Other NBA Stars React to Soccer Superstar Lionel Messi's Humungous Contract
Published 07/01/2021, 9:24 AM EDT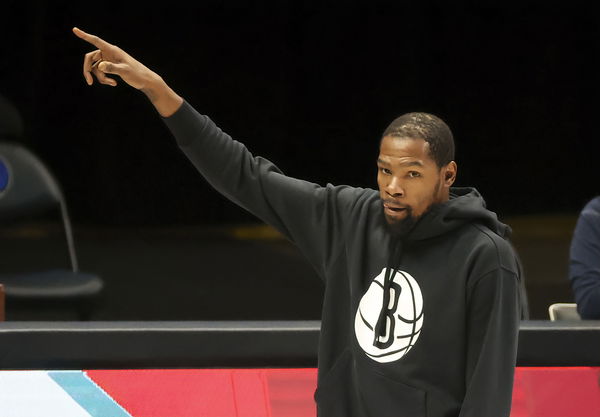 ---
---
The NBA is a league full of superstar talents all across the board. From LeBron James to Kevin Durant, the teams rely on their most talented players to lead them across to a championship.
ADVERTISEMENT
Article continues below this ad
Given how important these players are to their teams and the league salaries have skyrocketed rather rapidly lately. With players signing ginormous contracts, NBA superstars are often the biggest stories in the papers.
But recently it wasn't an NBA superstar who broke the internet rather it was soccer superstar Lionel Messi. The Argentine maestro who plays for FC Barcelona, recently became a free agent after his four-year contract with the club expired.
ADVERTISEMENT
Article continues below this ad
This four-year contract was worth a whooping $674 million, accounting for $188 million per year. Messi's contract is by far the biggest ever in sports history and also goes onto show how big of a superstar the Argentine is and how big of a leeway, arguably the GOAT has on a soccer giant like the FC Barcelona.
Kevin Durant and NBA's biggest stars react to Lionel Messi becoming a Free Agent
NBA superstars were pretty shocked to say the least with the latest details on Messi's Contract. Superstars like Durant, Bradley Beal where is utter disbelief with the numbers at play and it was evident from the reactions in twitter.
Given how high the football superstar's salary is, it is understandable why many of these NBA superstars are in utter shock. A sum of $188 million per year is more than one and a half times of the league's entire salary cap, which is worth $109 million.
Comparing Messi's contract with the biggest NBA stars
Over the years, the NBA has seen a massive increase in its popularity. With the rise of its immense popularity and the increase in the number of superstars in the league, the salaries in the league are also increasing pretty rapidly.
The biggest contract right now signed is by Bucks' Giannis Antetokounmpo who recently signed a 5-year contract worth a whooping $228 million. Two former MVPs in Russell Westbrook and Steph Curry also have contracts worth more than $200 million.
ADVERTISEMENT
Article continues below this ad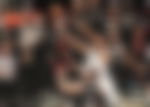 Earning $206 million and $201 million, respectively, Westbrook and Curry are still one of the best in the game. The shocker in the list though is 3-time DPOY Rudy Gobert who recently signed a 5-year contract worth $205 million.
Given how accessible the game has become, the rising popularity of the league, expect the salaries to rise significantly in the next few years.
ADVERTISEMENT
Article continues below this ad
WATCH THIS STORY: Brooklyn Nets vs Milwaukee Bucks Game 7 ECSF Highlights