Insane Stats Which Prove James Harden Is a Better Scorer Than Kobe Bryant in His Prime
Published 08/23/2021, 12:54 AM EDT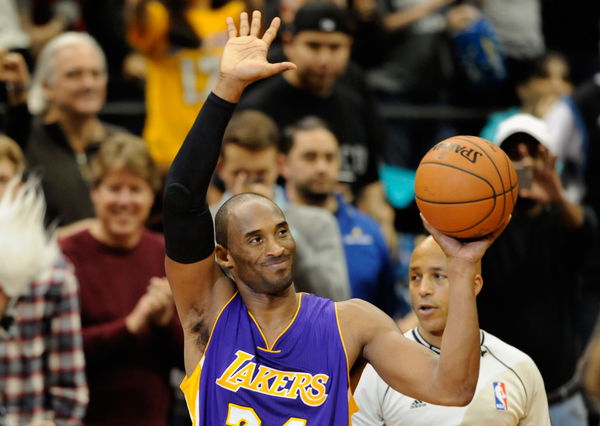 ---
---
The game of basketball has gone through many changes over time. From physical and slow paced, it quickly became a high-scoring and high-paced game. It has now become a scorer's game, and some players have adapted to it perfectly – James Harden, Kobe Bryant, and Kevin Durant.
ADVERTISEMENT
Article continues below this ad
But when it comes to insane scoring streaks, Harden is the only player who comes to mind. In 2019, he went off on a 32 game scoring streak of 30 or more points while playing for Houston. This is the reason he is regarded as one of the best to do it.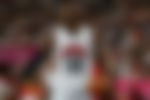 But is he better than Kobe? This stat proves the gap between Harden and other modern-day players.
ADVERTISEMENT
Article continues below this ad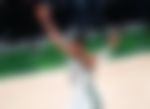 The Beard can't miss
Harden is unstoppable once he finds his rhythm. Naturally, there have been a few instances where the Brooklyn star caught fire, taking point after point. Shockingly, the 'Beard' has the most quarters in NBA history with 20+ points without missing any shot.
He has done this five times. This comes to him naturally, as he is such a difficult shot maker. However, what makes it an impressive feat is seeing that the next best is just two; Kobe Bryant and Joel Embiid are next in line with two such quarters.
Many argue that Harden generates most of his points through free throws. But, to his credit, in these 5 quarters, he never went to the line over 10 times. His maximum free throws in such a quarter are 9. Hence, we can not criticize the 'Beard' for this outstanding record.
Is James Harden a better scorer than Kobe Bryant?
It is difficult to come to a firm answer to this question. Both Bryant and James are unbelievable scorers of the game; they mastered the art of scoring and knew how to manipulate the game in their favors.
The main factor to take into consideration is the era they played in.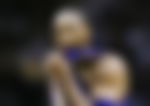 While Harden has played all his career according to the modern rules, 'Mamba' took the hits in the older era. He played a much more physical game of basketball and still succeeded in scoring – this is what separates him from most of his peers.
ADVERTISEMENT
Article continues below this ad
Notably, in the 2003 season, Kobe went off on a 40 point scoring spree for nine consecutive games. He joined big names such as Michael Jordan and Wilt Chamberlain as the only players to have such streaks. Bryant was a student of basketball and kept learning new ways to get an edge over others.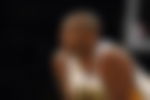 With the amount of free throws being much less in his era, no one could average such crazy numbers. In today's game, fouls come for the smallest reasons in the NBA, and it has become a scorer's game. However, back in the day, it focused all on a hard game of basketball. Hence, it wouldn't have been easy for Harden to put up such crazy numbers in Kobe's era.
ADVERTISEMENT
Article continues below this ad
To sum it up, Bryant still remains to be a better scorer than Harden. But at the rate the 'Beard' is rising, no goal is too far.
WATCH THIS STORY- Luka Doncic, Giannis Antetokounmpo, and Other European Players Who Came to the NBA and Rose to Fame