Insider Reveals Some NBA Executives Wanted Carmelo Anthony to be No.1 Draft Pick Over LeBron James
Published 03/19/2021, 6:30 AM EDT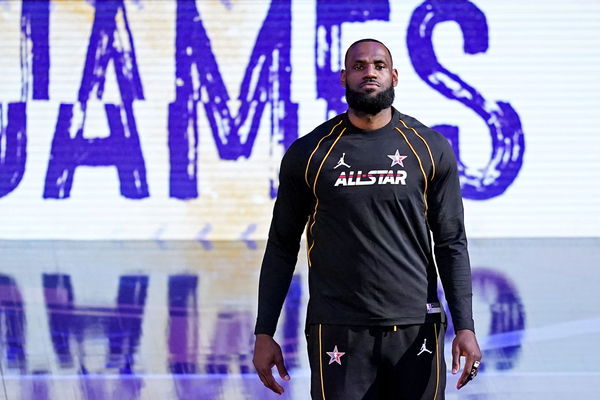 There is a reason why fans label LeBron James as 'The Chosen One'. James was always touted as someone who was going to become the face of the NBA after Michael Jordan. In fact, even before he entered the NBA, he was a national superstar in high school. He got picked first overall in the NBA by his home team, the Cleveland Cavaliers, for whom he went on to bring their first NBA Championship.
But there is something that not many people know about the 2003 NBA Draft. Was LeBron James always the most obvious choice as the first overall pick? Or was somebody else close to taking that spot?
Carmelo Anthony over LeBron James?
ADVERTISEMENT
Article continues below this ad
Opposed to LeBron James, Melo was the third overall pick in the 2003 NBA Draft out of Syracuse. Being one of the purest scorers the league has ever seen, Melo hasn't had the smoothest of careers but has established a big name for himself. In fact, there is a possibility that Carmelo Anthony would have been the first overall pick, downing Bron.
On 'The Dream Team Podcast,' Jack McCallum revealed what sports columnist J.A. Adande told him about the draft pick choice at the time.
"There was some debate," said Adande. "I remember speaking to at least one, probably even two NBA executives, who would have taken Carmelo Anthony if they had the No.1 pick."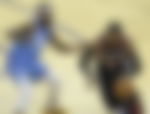 The thought behind the debate
He even explained the reason behind that and said, "The thought behind that was, we had seen Carmelo succeed at the highest level available to him, which was the NCAA tournament. Remember one year at Syracuse… He leads Syracuse and Jim Boeheim to his first national championship. Despite all the great teams Boeheim had, he never had a national championship.
"Carmelo was somewhat of a made man because of that. So, there was some thought that LeBron, as great as he is, playing against high school guys, we don't necessarily know what he can do if you asked him to step up another level. We'd seen Carmelo succeed at the highest level available to him."
ADVERTISEMENT
Article continues below this ad
It seems like the original choice was best suited. If it wasn't for the Portland Trail Blazers showing faith in Melo, he would have not been able to revive his career. And then there is Bron, who is still playing like he is at the peak of his career.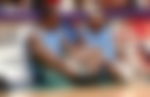 Even at 36-years-old, he is adding championships under his name. But one can't help and wonder how it would have been if Melo was indeed the first overall pick over LeBron…
ADVERTISEMENT
Article continues below this ad
Read Also- Carmelo Anthony Reveals What Made Him Pass on the Opportunity to Play Beside LeBron James and Dwyane Wade