Inspired by Kobe Bryant, Steph Curry Vows to Champion For Equality in Basketball
Published 01/26/2021, 2:30 PM EST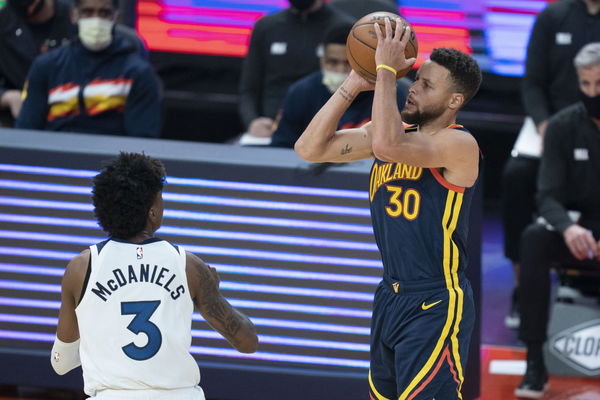 ---
---
Kobe Bryant passed away on January 26, 2020. It feels unreal that Kobe is gone, let alone that a year has passed since his tragic passing. The helicopter crash that took his life also took the life of his daughter, Gianna Bryant. Gianna or Gigi was 14 and was expected to follow in her father's footsteps to become a basketball player.
ADVERTISEMENT
Article continues below this ad
Kobe had dedicated a lot of his post-retirement life to help promote women's basketball, especially the WNBA. That cause is one of his most enduring, and one that others are picking up now. Steph Curry in particular took inspiration from Kobe and had this to say about equality in basketball.
ADVERTISEMENT
Article continues below this ad
"The fact that you have a guy like Kob, that was lending his platform, his voice, resources, his time to champion the women's game, that obviously is a huge encouragement to continue that mission. A lot of people really appreciate it more because of how Kobe celebrated and supported the game while he was here.
Curry added, "There's a huge opportunity to raise awareness around the women's game, and involvement in youth sports, that can make a difference in somebody's life."
Kobe Bryant and his impact on women's basketball
While we have seen a lot of tokenistic efforts by many to further the cause of women's basketball, Kobe Bryant believed in it. Not only was he encouraging his daughters to not fall to patriarchal beliefs about women in sports, he was actively trying to raise the profile of the WNBA.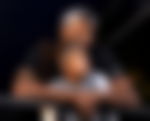 In one of his final public appearances, Kobe was sporting an orange hoodie which has since then become iconic. That orange hoodie had the four letters WNBA scrawled over it, and Kobe was proud to be wearing that. He was championing the cause the best way he knew how.
ADVERTISEMENT
Article continues below this ad
Kobe was a willing coach to female basketball players, be it at the amateur, collegiate, or professional level. He openly said that players from the WNBA could easily play in the NBA. If that wasn't the case, he would definitely want everyone to have that equal opportunity to show it.
ADVERTISEMENT
Article continues below this ad
Kobe can't carry on this work, but Steph Curry can. Hopefully, he will be as dedicated as Kobe was.