"Is It Felony?": Risking $200,00,000 Over a 17 Year Old Teenager, Ja Morant Gets a Surprising Response from Shaquille O'Neal
Published 03/10/2023, 7:43 AM EST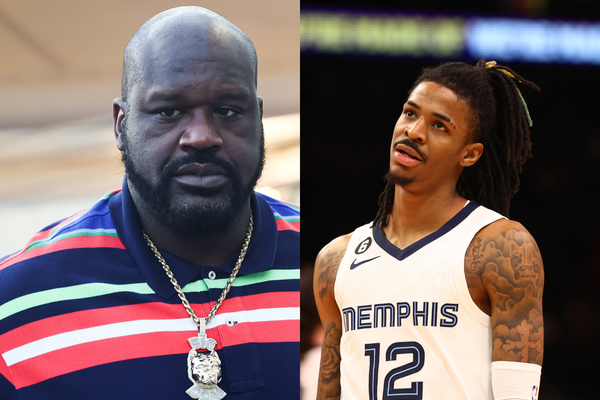 Shaquille O'Neal has had his fair share of wild escapades during his legendary career in the league. The Big Man shot into superstardom quite abruptly in his younger years with his incredible talents on the hardwood and it wasn't easy to lead a disciplined life with so much distractions circling him. However, Shaq could eventually perceive the problems that he'd have with his newfound fame and decided that he has to adopt certain measures to remain 'straight' throughout. While deciphering Ja Morant's recent struggles with the law, the Big Diesel had some strong suggestions for the young superstar to get out of his predicaments.
Shaq decoded Ja Morant's cases to understand the nature of trouble he is in, as he mentioned his own past experiences in dealing with similar issues. The Big Aristotle's opinion on the polarizing matter came as a surprise to many as he articulately explained the future scenarios, drawing inspiration from a higher power.
Shaquille O'Neal relays some strong opinions on Ja Morant
ADVERTISEMENT
Article continues below this ad
In a recent episode of The Big podcast, Shaq decided to speak on Ja Morant's unfortunate incident involving brandishing a gun. Last Friday, Morant was seen flashing a gun on his Instagram live while his audiences watched him dancing at the club with his shirt off.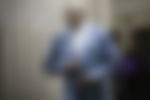 Needless to say, the incident didn't sit well with anyone in the NBA world, as the Grizzlies banned Morant indefinitely. After his co-host Nischelle Turner asked Shaq, what's next in store for Morant after the NBA investigates the matter, Shaq decided to uncover Morant's case files to see if there's hope for the budding superstar. At the very end, Shaq advised Morant to look for inspiration from a higher power that would 'set' him straight, while acting out his potential apology. 
"When you keep people say they're 'investigating', that's not good…Now we got to wait on Colorado, 'Is it misdemeanor?, 'Is it a felony?'," said Shaq.
He further added, "Now we gotta wait to open up the other cases 'Oh you pulled a gun on a 17-year-old', 'You put the laser on….'. The more information they gather, if it's harmful, it's not gonna be good for him. But after that, you still gonna have your main bread and butter, the NBA contract…after that this how you gotta stay for the rest of your life, straight."
The Big Man was talking about a recent report that came to light, where a 17-year-old claimed that Ja Morant punched him several times while flashing a gun visible on Morant's "waistband", last year in July, over a pickup game of basketball. However, Shaq also suggested a way out for Morant. In fact, he pretty much enacted it himself.
The four-time NBA champion believed that Morant should draw inspiration from a higher power or a higher cause to get out of the situation and preserve his $200 million salary. That higher cause could be his mother, grandmother or daughter. Shaq also revealed that for him it was his love for his mother. The ability to buy his mother expensive gifts kept him 'straight' in his path to greatness. The Big Diesel also drafted an ideal apology and enacted it on his podcast for the Grizzlies star to emulate in order to get out of this rabbit hole.
It is surprising that Shaq thinks that there's a path to get out of this sooner than expected, as the rumors around the NBA world suggest something else completely. The aftermath of this incident has led to a lot of speculation.
ADVERTISEMENT
Article continues below this ad
The aftermath of Ja Morant's gun incident
There have been a lot of developments in the case since the last Friday. The Grizzlies had banned Morant for at least two games, but after observing that he's been absent since the last three games, an 'indefinite' ban was put into action. Additionally, there were rumors floating around that in the worst-case scenario, Ja could have landed a 50-game ban if he was pressed with criminal charges.
Watch This Story: Why was Stephen Curry Ejected Vs Ja Morant's Grizzlies?
ADVERTISEMENT
Article continues below this ad
Fortunately for Morant, he was cleared of any criminal wrongdoing, but the risk of the older issues coming to light could become a problem as Shaq pointed out. Furthermore, there might be questions about Morant's choice of partying after a loss against the Denver Nuggets. It was a choice that could possibly land the Grizzlies in a slump in the postseason games.
What do you think about Ja's incident? Please let us know in the comments below.
Edited By: Satagni Sikder