Is Kevin Durant the Best Player in the World? NBA Champion Jrue Holiday Has His Say
Published 08/18/2021, 1:29 PM EDT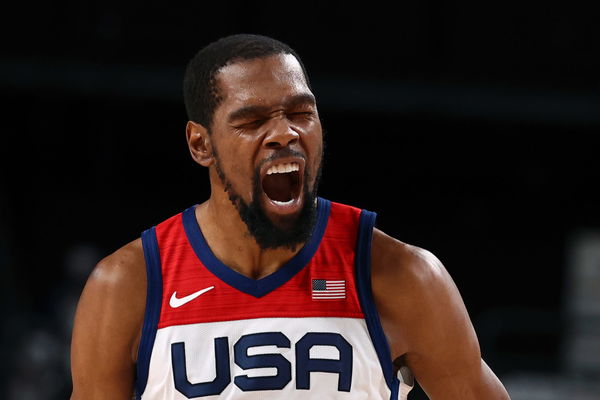 ---
---
Is Kevin Durant the best player on the planet? Durant, aka EasyMoneySniper, stamped his authority on the hardwood this season, torching opposition teams as he returned from an Achilles injury. In a season that saw Brooklyn burn out in the second round against the eventual champion Milwaukee Bucks, Durant almost single-handedly took down a raging Milwaukee.
ADVERTISEMENT
Article continues below this ad
Scoring over 40 points and 10 rebounds in Games 5 and 7 at the Barclays Centre in Brooklyn, KD was just an inch short of sending his teams to the Conference Finals! And to top that off, just a month later, Durant led the way once again, this time heading Team USA, who bulldozed their way to the gold.
Therefore, heading into the 2021-22 NBA season, KD has not only quashed all rumblings of his inability to perform without a super-team, he's also staked his claim at LeBron's throne!
ADVERTISEMENT
Article continues below this ad
WATCH THIS STORY: 6 NBA Predictions Involving Kevin Durant, Klay Thompson & Others That Will Blow Your Mind
Crowning glory for Kevin Durant
When asked about facing KD and then playing alongside him a few weeks later, 2021 NBA champion Jrue Holiday had an interesting take. Holiday via an appearance on J.J. Reddick's 'The Old Man & the Three' podcast, reflected on his time with KD on the court.
While Holiday saw KD from the eyes of an adversary followed by as a teammate, the PG had nothing but respect for the 7ft 'Slim Reaper.'
ADVERTISEMENT
Article continues below this ad
Holiday said, "Oh my gosh! He's unreal. He makes the game look so easy, nothing phases him how he plays. Yes, he's 7ft, but it's like he doesn't see anybody. It's just like him and the hoop, it's like cone drills. If you're just gonna go workout, get into your bag and work on something like that's his game and nobody phases him, it's amazing to see."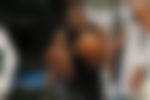 Jun 15, 2021; Brooklyn, New York, USA; Brooklyn Nets power forward Kevin Durant (7) reacts after being fouled late during the fourth quarter of game five of the second round of the 2021 NBA Playoffs against the Milwaukee Bucks at Barclays Center. Mandatory Credit: Brad Penner-USA TODAY Sports
Perhaps a reason fans diss on Durant so often in fact revolves around the fact that he's one of the greatest scorers in NBA history. His ability to single-handedly dismantle teams through his offense is almost like a highlight reel in motion.
ADVERTISEMENT
Article continues below this ad
Especially since he averaged 34.3/9.3/4.4 in 12 postseason games at 51.4% from the field and 40.2% from 3, we're witnessing greatness unfolding before our very eyes! With a revenge season of sorts behind him, Vegas has also picked Kevin Durant to be one of the Top players penciled in for an MVP push in 2021-22.