Is LeBron James' Reel Life Son From Space Jam 2 Following in the King's Footsteps?
Published 10/04/2021, 1:16 AM EDT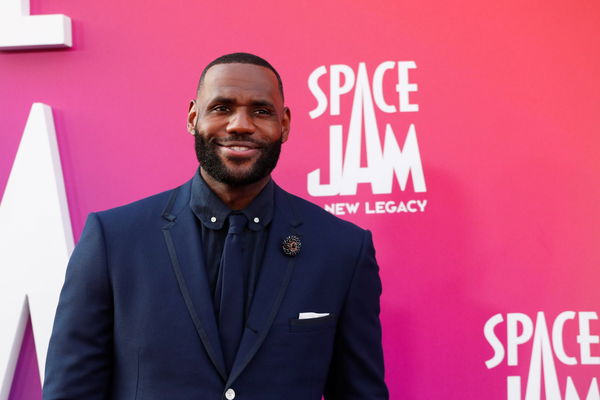 ---
---
Some NBA players tend to make a transition into Hollywood once their career is over. Looking at the recent trends with advertisements, players aren't new to acting. Similarly, LeBron James made his Hollywood debut by appearing in the sequel of the iconic Space Jam movie.
ADVERTISEMENT
Article continues below this ad
While James was the star of that movie, one of his costars seems to be following in his footsteps as well. LeBron James was always a top prospect in his life. Even coming into the NBA, his ceiling was always high. The 'King' isn't given enough credit for being able to shoulder all that pressure at the age of 18.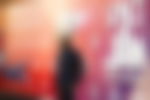 However, now his film co-star is also taking a page out of his book. Ceyair Wright, who played LeBron's son in Space Jam, could be on a journey similar to that of the 'King'.
ADVERTISEMENT
Article continues below this ad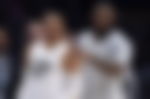 Wright shows LeBron James like potential
Ceyair Wright was a part of the Space Jam sequel with LeBron James. However, like the film, their journeys also seem connected in real life. Recently, Wright committed to USC to and will now star in his own reality show to document his final high school moments.
Like LeBron, Wright is also a high-ranking prospect. However, he plays football as opposed to LeBron who chose basketball. But their journey looks to be taking the same road. Even LeBron James had his high school journey documented because of the hype surrounding him.
ADVERTISEMENT
Article continues below this ad
Moreover, both of them have made a transition into Hollywood. LeBron even has his own production company called Springhill Entertainment. Wright is starring in his own documentary and mixing up his sport with Hollywood. Wright is partnering with Overtime on this anticipated documentary.
Watch This Story
Both of them are also hardworking prospects in their respective sport. Ceyair is a four-star recruit and plays the cornerback position. Moreover, he is also ranked 110th in the ESPN 300 prospects. Hence, there is no doubt of the talent that Wright possesses as he commits to USC for college football. If things go well, do you think Ceyair can have a LeBron James-like journey in football? Let us know your views in the comments below.
ADVERTISEMENT
Article continues below this ad
WATCH THIS STORY- Michael Jordans Number 45, Kyrie Irvings Number 2, and Other Iconic Moments When Teams Should Have Retired Jerseys