Is Michael Jordan Friends with LeBron James?
Published 04/11/2021, 11:21 PM EDT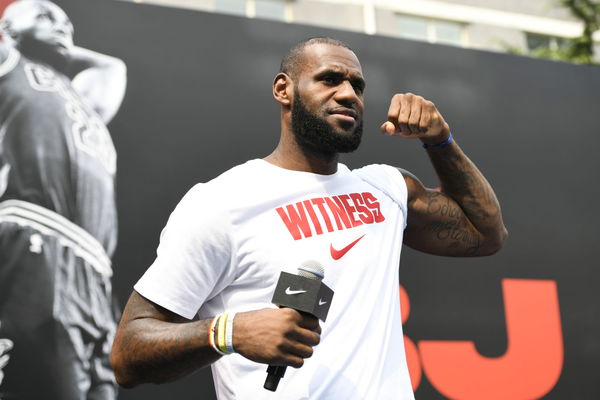 ---
---
Most NBA conversations revolve around the centerpieces like Michael Jordan and LeBron James. The two legendary names, much alike in popularity, never played against one another, but still rule the versus war. 
ADVERTISEMENT
Article continues below this ad
Knowingly or unknowingly, Bron is chasing everything that MJ accomplished in his two-decade-long NBA career. While NBA analysts would debate for hours to figure out the GOAT between the two, neither of the players ever commented against each other. Is this because they are friends?
Michael Jordan, LeBron James, and their meetings
ADVERTISEMENT
Article continues below this ad
Michael Jordan saw the dusk of his glorious career with the dismantling of the Bulls after the 1997-98 season. That was exactly when a 'chosen one' was burning the midnight oil to dethrone the legend. In 2001, a teenager Bron met MJ for the first time. Later, he described the meeting as, "It was like meeting God for the first time. That's what I felt like as a 16-YO kid when I met MJ." The L-Train had also claimed in 2002 that more people wish to listen to MJ than to the President of the United States.
Later in 2003, just two months prior to MJ's final retirement and four months before Bron's draft, Air Jordan had commented on the prodigy. The star had said, "Is he capable? Yes. He has the Skills that most 18-year-olds do not have. Now, if you equate that to playing in the league… he would be an average player in our league right now with the potential to be a better player."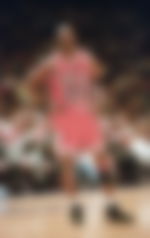 When Michael Jordan entered the NBA scene, the media immediately compared him with the likes of Oscar Robertson and Julius Erving. Similarly, LeBron James faced the comparison, even more, when he wore the #9 jersey (2004 Olympics) that His Highness wore for the Dream Team. Later in 2007, just as Bron's Cavs shocked the Pistons in EC Finals, the weight of comparison only increased pertaining to MJ's success back in 1991. 
Read also – LeBron James Reveals No Conversations With Michael Jordan After Taking Up Space Jam 
When King James acknowledged praises from the Bulls legend
Bron has commented multiple times that the comparison between him and MJ is pointless. The Akron Hammer believes he has a different game and that he is only stretching to be the greatest version of himself. After receiving praise from MJ in 2007, Bron had revealed, "I grew up idolizing his game and how he played the game of basketball… it was definitely great to hear."
ADVERTISEMENT
Article continues below this ad
Both MJ and Bron played in #23 jersey and respectively brought the cities of Chicago and Cleveland to the limelight. 
LeBron, who would always watch MJ's tapes to seek inspiration and build his basketball IQ, did Michael damage in 2014. That year, playing for the Heat, Bron whitewashed MJ-owned Hornets 4-0 in the playoffs. Later in 2015, a rather trademark MJ had said of the comparison, "If I was in my prime, could I beat LeBron in a one-on-one game? No question!"
ADVERTISEMENT
Article continues below this ad
All-in-all, it can not be said that the two legends are friends, but we can well agree that they respect each other. Naturally, Bron being the younger among the two, always had more words of humility and hence remains a humbler character. 
Would you like to see Michael Jordan awarding LeBron James with the Hall of Fame award later in the years? Help us know if you have any better picture of the two in mind.