Is Michael Jordan's Tequila Brand Cincoro Richer Than LeBron James' Lobos? Price and Net Worth Comparison
Published 08/12/2021, 12:33 PM EDT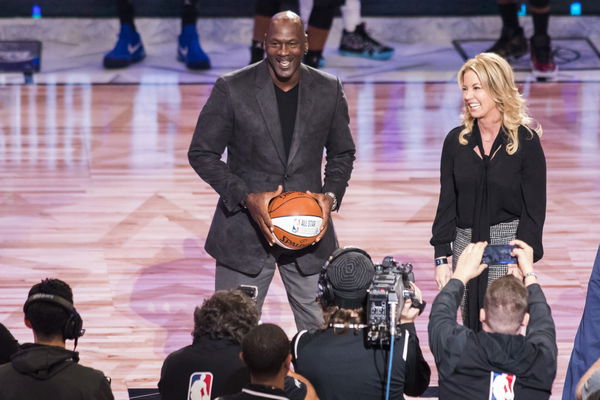 ---
---
It feels like the GOAT debate has been on forever. Ever since the great Michael Jordan's debut on the hardwood in 1984, he is by far regarded as the greatest there ever will be. Having won 5-MVPs, 6 championships and F-MVPs and a DPoY in a 15 year career, 'his Airness' was, as Larry Bird called him was widely considered "God dressed as Michael Jordan"
ADVERTISEMENT
Article continues below this ad
However, MJ isn't the only one at the top of the mountain. Following LeBron James' 4th championship in 2020, the King is special in his own way. In fact, many already consider James with 4 MVPs, 4 Championships and F-MVPs as the king of the mountain over MJ, especially with the Cavs title the jewel in the crown.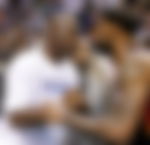 ADVERTISEMENT
Article continues below this ad
Off-the-court, both James and Jordan are career billionaires, the only 2 in NBA history. And with their investments netting them healthy returns, both savants boast a stellar portfolio ranging across Entertainment and, of course, TeQuila!
LeBron's Lobos vs Michael Jordan's Cincoro
One may recognize the brand from LeBron's Game 5 courtside appearance in the 2021 NBA Finals. Was it a publicity gig to promote the brand itself? or was James just enjoying himself? Hard to say! James joined Arnold Schwarzenegger and fellow co-star Anthony Davis as an investor on November 2020.
LeBron in fact said – "I knew the first time I tasted Lobos 1707 Tequila that it was special. When I learned more about the brand story and leadership team, I knew I wanted to be a part of it." James also is reportedly netting over 4-million $ in returns over an unspecified investment in the Mexican brand.
In comparison, MJ's long-standing love for his alcohol and cigars saw him branch out with 3 other NBA owners to launch their own premium brand of TeQuila. Jordan, in partnership with Jeanie Buss, Wes Edens and Wyc Grousbeck, following a disappointing dinner experience would go on to open their create their own Tequila.
The world, in fact, saw Michael Jordan sipping his Tequila as he narrated his story on the famous Last Dance documentary. Spread throughout locations across the United States, the group prices these bottles to target the luxury American market and the high-flying tequila aficionado.
Lobos 1707 vs Cincoro – how are they priced?
Ranging between 45-150$ for a range of TeQuila variations on offer, they perfectly priced Lobos for both the average American household and the higher society. And with Team USA's Olympians indulging in a Lobos celebration, could their popularity get any better?
ADVERTISEMENT
Article continues below this ad
With Cincoro's prices varying based on the aging process, the cheapest bottle comes for over $70. However, the premium bottle, priced at a whooping $1600 is not for the weak-hearted!
ADVERTISEMENT
Article continues below this ad
Who's brand is better? Like on the court, this competition will never cease to end! But, with both fan bases growing larger day-by-day, safe to say, their revenues won't be slowing down anytime soon!
WATCH THIS STORY: 5 Epic Moves by the Magician, Michael Jordan