Is Patrick Beverley the Next Dennis Rodman? Charles Barkley and Kenny Smith Clash Over Clippers Star
Published 07/04/2021, 4:33 PM EDT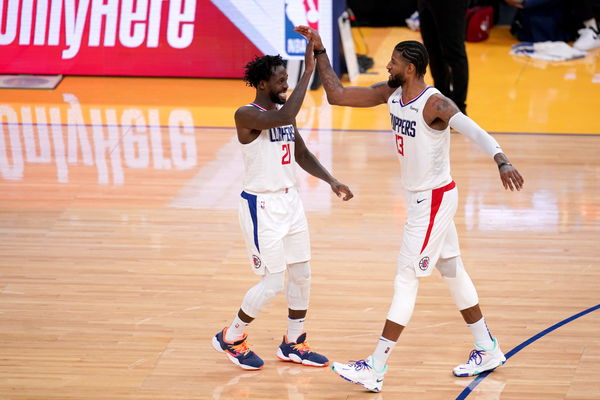 ---
---
The NBA is trending towards an offense first league right now. But in the playoffs defense certainly becomes a key component. Whenever there is a conversation about the league's best defenders some names pop up, Kawhi Leonard, Giannis Antetokounmpo to name a few. But arguably one of the most tenacious defenders in the league right now is Patrick Beverley.
ADVERTISEMENT
Article continues below this ad
Beverley who stared out with the has had his fair struggles, but eventually earned a name for his intensity on the defensive end. Often guarding the best guards, Beverley certainly gives a pretty tough time for guards and many times tries to get on their nerves.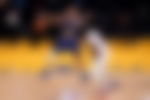 Patrick Beverley certainly has earned a reputation for being one of the most notorious defenders in the league. While he successfully locked down guards in multiple occasions, his antics on the court often earn him a technical foul or two.
ADVERTISEMENT
Article continues below this ad
Be it him colliding with Russell Westbrook in the 2013 playoffs and injuring 'Brodie', or him recently shoving veteran Suns guard Chris Paul, the 32-year-old is certainly a menace on the court.
Charles Barkley shuts down Patrick Beverley and Dennis Rodman comparisons
Given how Beverley has been a problem for other teams' best players, he was recently compared to that of a Hall of Famer forward and Chicago Bulls' legend Dennis Rodman.
In a recent appearance at NBA on TNT, former Rockets' guard Kenny Smith compared Beverley to the Bulls' legend. "Pat Bev, he's Dennis Rodman of this era like if he doesn't play on that emotion he's not as good. But it takes him to that." He added, "Terms of like thought process the way Pat Beverley plays if he doesn't play on that emotion he's not an NBA player possibly."
Former Suns forward and Hall of Famer Charles Barkley was quick to dismiss the comparisons. "We all like Pat Bev, but please don't compare him to Dennis Rodman…. Stop, please stop."
The comparisons between Beverley and Rodman are surely pretty inaccurate. While the 33-year-old is an excellent defender, Rodman was on a different level all together.
ADVERTISEMENT
Article continues below this ad
Not only was the Bulls' legend an excellent defender, he probably was one of the best rebounders of the game. Rodman could also defend all the positions in a basketball court and earned his bag because of his defensive skills.
But Beverley certainly cannot be underestimated. In an era where hand-checking is not allowed, the Clippers' guard does a great job at limiting other players. How do you think Beverley would have fared in the 90s era?
ADVERTISEMENT
Article continues below this ad