Is the GameStop Saga Behind the Bizarre Net Worth Fall of Michael Jordan?
Published 03/25/2021, 5:42 AM EDT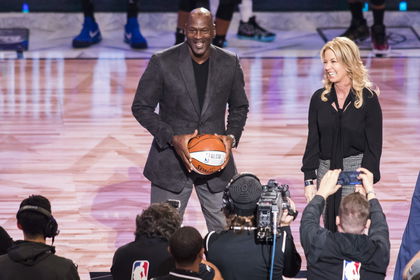 ---
---
Michael Jordan has proven himself to be one of the shrewdest businessmen. After cementing his legacy as one of the all-time NBA greats, Jordan spent his time after basketball focusing on his brand. He and Nike have made the Jordan Brand one of the biggest shoemakers in the world. Even MJ's investment in the Charlotte Hornets made it a must-see franchise. However, the last year has been damaging for the empire of 'His Airness'.
ADVERTISEMENT
Article continues below this ad
Is GameStop behind Michael Jordan losing money?
Michael Jordan's net worth took a dip of $500 million this year. While Jordan is still valued as a billionaire, his net worth fell below $2 billion. Initially, financial experts thought this was a consequence of the COVID-19 pandemic, which had an effect on several corporations and entities. But could a recent stock market event be behind the hit Jordan took?
ADVERTISEMENT
Article continues below this ad
In 2010, Michael Jordan bought a majority stake in the Charlotte Hornets. About two years ago, Jordan sold a share of the Hornets to an investor named Gabe Plotkin. Plotkin is the founder and chief investment officer of a hedge fund named Melvin Capital. Melvin Capital was one of the funds that required billions in cash support due to the short squeeze in GameStop stock earlier this year.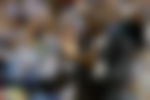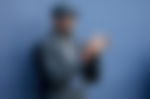 There has been no confirmation from either party as to the part played by the GameStop squeeze from February of this year. However, Jordan did call Plotkin's investment into the franchise as invaluable going forward. But there is speculation among financial experts that the situation with GameStop caused the dip in Michael Jordan's vast empire.
Jordan and his massive empire
ADVERTISEMENT
Article continues below this ad
Despite the drop in Jordan's net-worth, he is still one of the most valuable figures in sports today. Jordan's empire is primarily built off of his shoes. Jordan's partnership with Nike exploded when he first arrived in the NBA. The 'Air Jordan' shoes sold out everywhere, as everyone wanted to 'Be Like Mike' by wearing his amazing shoes.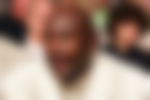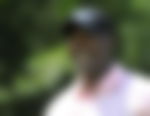 ADVERTISEMENT
Article continues below this ad
Will Michael Jordan's net worth rise? Over the past few years, Jordan has shown his true business acumen with smart investments. Furthermore, the Hornets seem to be rising in popularity, thanks in part to the arrival of star rookie LaMelo Ball. If Jordan can build a strong team around him, the Hornets could be a major threat in the NBA in the years to come.