Isaiah Thomas: 'Allen Iverson Called Me a Real Killa, Kobe Bryant Gave Me the Nickname Mighty It'
Published 12/07/2021, 6:30 AM EST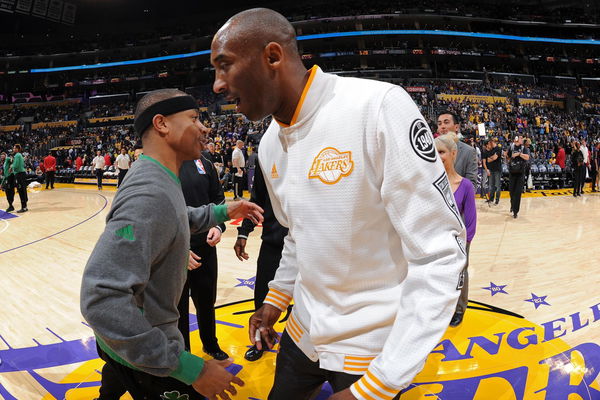 If it weren't for injuries tampering with his career in the NBA, the sky was the limit for Isaiah Thomas. After his hip injury, he wasn't the Boston Celtics superstar anymore. And no matter how much he tried, he could not make his way back into the league. However, his hope never withered away, and that has to do with the words of some legends like Kobe Bryant, Allen Iverson, and others.
Former Celtics star shows hope of returning to the NBA
During the 2016-17 NBA season, Thomas was the talk of the town. He was averaging 28.9 points and was one of the top few candidates in the MVP race. The Boston Celtics guard even led his team to the Eastern Conference Finals. However, his career took a bad turn after that. In-game 2, of the ECF, his right hip injury got aggravated, and ended up missing the rest of the series.
ADVERTISEMENT
Article continues below this ad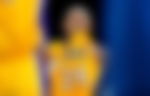 He first sustained the injury back in March, but he continued to play through it. This was a big mistake on his part, the consequences of which he suffered in the long run. Since then, his ultimate goal has been to get back on the court. But is yet to get that opportunity. However, certain words of NBA legends about him continue to motivate him and help him believe in himself.
WATCH THIS STORY: 5 Lessons To Learn From Kobe Bryant's Mamba Mentality
ADVERTISEMENT
Article continues below this ad
IT recently posted on Twitter, "Ai called me a REAL KILLA, Kobe gave me the nickname Mighty IT, Nip Hussle said I was lion hearted, Tom Brady called me a GREAT!!! I'm stamped by the greatest athletes ever….. It's only a matter of time!!! I'll be ready when it comes back around."
Isaiah Thomas has always been a big fan of Kobe Bryant
There isn't anyone in the basketball fraternity that isn't a fan of the Los Angeles Lakers legend. Kobe Bryant's passing was a big shock for everyone, Thomas included. From getting his welcome to the NBA moment from him to honoring his idol when he chose the number 24 when he signed with the New Orleans Pelicans, shows how close he was to Kobe.
ADVERTISEMENT
Article continues below this ad
So, for Bryant to praise, Isaiah has to be one of his greatest achievements. No wonder he's still so confident that he can make his way back into the league. If Kobe thinks so highly of him, there is no reason he shouldn't.