Isiah Thomas Criticizes Pascal Siakam For His Downfall Since The Orlando Bubble Till Now
Published 01/03/2021, 12:30 PM EST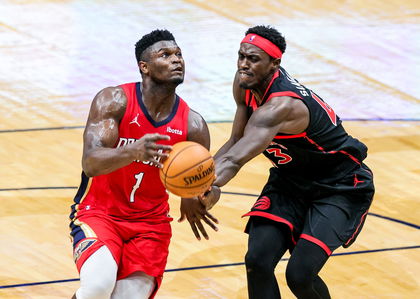 ---
---
The Toronto Raptors are nowhere to be found on the top this season. With four losses out of five games, it looks like their franchise player Pascal Siakam is still failing to live up to the expectations set on him. After meeting the New Orleans Pelicans, who are amongst the top three, the Raptors could not achieve the win they so desperately needed.
ADVERTISEMENT
Article continues below this ad
Since the past seven seasons, the Raptors have landed themselves into the playoffs, by hook or by crook. However, with such a bad start to this new season, a chance to get a spot in the postseason looks bleak. Talking about Siakam, issues are not just pertaining to his performance.
In fact, when they had their only win against the New York Knicks, the power forward was made to sit out because of disciplinary reasons. A player that has the potential to fulfill any role on the court is far from efficient right now. He was also struggling majorly in the Orlando Bubble, and it's time he bucks up.
ADVERTISEMENT
Article continues below this ad
He has been averaging below 30% from the field. Even his passing skills seemed to have become rusty. If he doesn't do something about his downfall, the Raptors will be a lost cause.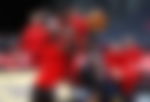 What is going wrong with Pascal Siakam?
Former NBA player Isiah Thomas did a detailed analysis of Siakam's play against the Pelicans. He started off by saying, "Pascal Siakam, the guy that is supposed to be the franchise player, he struggled in the Bubble. And now, he has thus far to start the season."
ADVERTISEMENT
Article continues below this ad
Thomas makes critical comments about the way Siakam doesn't understand what moves to make. "Being indecisive, no confidence… He's getting into the right spots, but his game hasn't matured enough in the paint for him to take advantage of it. What teams are doing now, they are allowing him to shoot those threes because he's shooting it back.
"At any time, as a forward, if you're shooting more threes than free throws and you're Pascal Siakam, that's a problem," concluded Thomas.
ADVERTISEMENT
Article continues below this ad
However, let's not forget what Siakam is made of. He is the same man who helped Toronto win their first title in the 2018-19 campaign. So, we can only assume that he understands how to tackle the pressure. And get back to the front line, where the team needs him.