Isiah Thomas Gives Suggestion to Washington Wizards' Russell Westbrook on What He Needs to Change
Published 04/01/2021, 8:30 PM EDT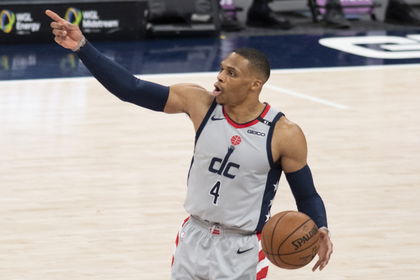 ---
---
When the Washington Wizards added Russell Westbrook to their lineup, replacing John Wall, they were expected to be a team that would pose a big threat in the playoffs. However, more than half the season is over and the Wizards are far from even making it to the top eight. His partnership with Bradley Beal just didn't turn out as expected. Yet, the team's standing in the Eastern Conference is not a reflection of what Westbrook can do but legendary Isiah Thomas has some advice for Russell.
ADVERTISEMENT
Article continues below this ad
Despite putting up extraordinary numbers, Westbrook has always been on the receiving end of criticism. His recent war of words with Stephen A. Smith has taken the internet by storm. Smith dismissed Westbrook's contribution to the scoreboard and claimed that as a former MVP, that's the least he should do. And it's time that he does something different.
But Westbrook's numbers are not just big, they have created history. The 6'3″ point guard averaged 25.6 points, 16 rebounds, and 15 assists in his last three games. This is a feat only previously achieved by Wilt Chamberlain. Although triple-doubles are not scarce in the NBA, this record speaks a lot about Russell's potential.
ADVERTISEMENT
Article continues below this ad
However, there is still something missing. Despite adding so much to this organization, why isn't he getting anywhere near a title? Well, it looks like Isiah Thomas has an answer.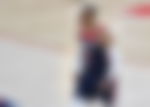 Factors affected Russell Westbrook from getting a title
According to Thomas, Westbrook isn't the only one responsible for pulling him back from winning a championship. "What some superstars have done is they've demanded more from their coaches, from their general managers, from their teams, to make sure they have the right support system," he started off.
"If Russell Westbrook is guilty of anything, it's not being demanding of his coaching staff of the organization he's playing for to say,'Hey, I want more'. As an MVP caliber talent player, you should be demanding MVP talented coaching. You look at the best players who have ever played in our league, most of them have experienced and had great hall of fame coaches."
ADVERTISEMENT
Article continues below this ad
Calling out Stephen A. Smith for his harsh comments, Thomas said, "You can't throw this all on Westbrook. You have to move over to that bench and look at who he's been playing for the past 8-9 years."
Turning 33 years this year, Westbrook might be out of time to win a title. Do you think it is possible, that too with the Washington Wizards?
ADVERTISEMENT
Article continues below this ad
Read also- 'Don't Have to Be an NBA Champion': Russell Westbrook Gives Fitting Response to Stephen A. Smith Criticism