Isiah Thomas, Kendrick Perkins, and Other NBA Greats Pour Praises on Wizards' Russell Westbrook's New Record
Published 05/09/2021, 12:59 AM EDT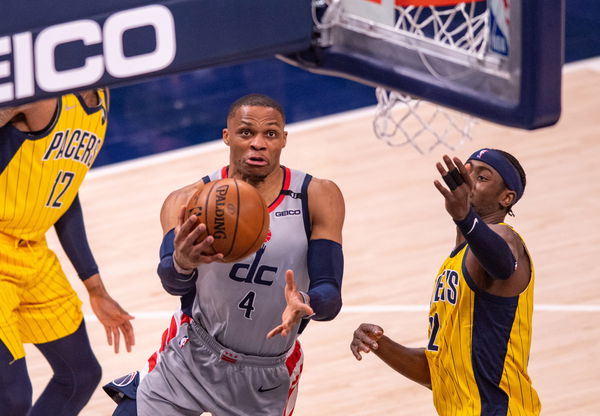 ---
---
The Wizards, for a long stretch at the beginning of the 2020-21 season, had struggled to win even two back-to-back games. They reached a point where Bradley Beal was openly critical of his team's porous defense. But somewhere down the corner, Russell Westbrook was planning to take the league by a tsunami of numbers.
ADVERTISEMENT
Article continues below this ad
Today, thanks to the consecutive all-around performances from Russ, the Wizards are very close to entering the top 8 of the EC table.
This was something unthinkable until The Brodie collected his madness and started performing like a beast. His recent game against the Pacers further etched his name in history books, leaving other players flabbergasted.
ADVERTISEMENT
Article continues below this ad
NBA players put respect on the name of Russell Westbrook
On Saturday night, the Wizards hit the road to meet Indiana Pacers in a game that would decide which team gets the #9 spot. The match went into OT and the Wiz came on top with a 133-132 last-second win. 
The 32-YO Beastbrook scored yet another triple-double, charting 33 points, 19 rebs, 15 assists, 1 steal, and 2 blocks in 44 minutes of play. His performance allowed him to match the humongous record of 181 career triple-doubles, earlier set by legendary Oscar Robertson.
Just as this happened, the league went crazy, and personalities like Isiah Thomas, Kendrick Perkins, Matt Barnes, Ja Morant, and others started breaking their keypads tweeting about it. Take a look-
One thing to notice here is how everyone is demanding respect in Russ' name. He is one of those performers who remain out of the MVP conversation while still putting insane numbers day-in-day-out.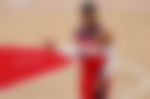 How the Wizards tamed the Pacers
ADVERTISEMENT
Article continues below this ad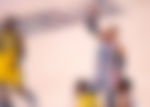 The Pacers are an offense-first team, and they have the guns in Domantas Sabonis and Caris LeVert who are putting up huge numbers this season. This past week, they had blown away the Thunder with a 57-point win.
However, they lost both their clashes against the Wizards as Russell Westbrook nailed them in both the outings. 
ADVERTISEMENT
Article continues below this ad
Apart from an outstanding 50-point night from Bradley Beal in the Saturday game, it was center Alex Len who helped with the defense and gaining important possessions. Plus, Russ's last-second block on Caris LeVert's lethal three-point attempt helped the Wizards close the game with a much-needed win.
Now one thing is for sure, the Washington-based team is very much in the game because they have a robot that is unleashing war. Do you see the Wizards making it to the playoffs? Help us know in the comments.