"It Be Your Own Homies": Fans Go Berserk as Former Finals MVP, Who Won 4 Rings With Stephen Curry's Warriors, Comes Across Hilarious Unseen Draymond Green Tweet
Published 08/03/2022, 9:30 AM EDT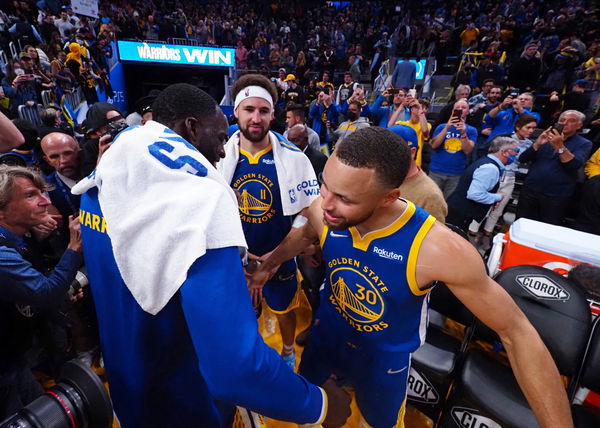 The Golden State Warriors are the latest dynasty in a long time of outstanding teams in the NBA. They have won four titles in a span of eight years and they have kept their core intact for the run. But before the dynasty was formed, Draymond Green was taking shots at a Finals MVP teammate who won four titles with Stephen Curry and the Warriors.
ADVERTISEMENT
Article continues below this ad
Andre Iguodala is one of the few players who has stayed with the Warriors during their Finals runs. During their first title run, he was tasked with slowing down LeBron James and he arguably did that spectacularly. And he won the Finals MVP for that very reason in 2015. He was with them during their other five Finals runs and three title victories as well. He did leave them for a brief period, however, when he joined the Miami Heat and went to the Finals again with them.
ADVERTISEMENT
Article continues below this ad
But in 2011, Iggy was not with the Warriors. He was with the team which drafted him, the Philadelphia 76ers. The 2011/2012 season was one of Iggy's best seasons, as he was named an All-Star. But his future teammate, Draymond Green had tweeted something hilarious about Iggy at the time.
Iguodala be jackin the game off if you have a basketball eye he's caused them six points in 3 possessions

— Draymond Green (@Money23Green) April 24, 2011
And Iggy found that years later, and he responded to it as well.
NBA Fans go nuts as teammates discover old tweets about Stephen Curry and his teammates
NBA fans went nuts after seeing Iggs's response. Here are some of the best reactions:
It be ur own homies

— 49ers 2023 Champions (@sf415bayarea) August 2, 2022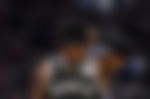 The Warriors dynasty may be coming to an end
The Golden State Warriors' run in the last eight years is certainly astounding. They won four titles in six Finals runs. And the only two times they didn't make it was during the injury-ravaged seasons. When they have been healthy, they have made the Finals. But this run may be soon coming to an end.
ADVERTISEMENT
Article continues below this ad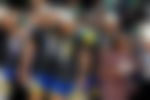 The Warriors' core three have been the same for a long time. And they have each been rewarded with max contracts. This has caused their luxury tax to balloon to over $170 million. And there are multiple reports coming out that the Warriors may not extend Green's contract.
WATCH THIS STORY: Timeline of James Harden and Khloe Kardashian's relationship 
ADVERTISEMENT
Article continues below this ad
But they do have some very promising young payers who can sustain this run longer. Jordan Poole, Andrew Wiggins, and Jonathan Kuminga have the potential to keep this run going.
Will we see Stephen Curry and the Warriors in the NBA Finals again next season? Let us know your thoughts in the comments below.