"It Forces You to Raise Your Level": 5X NBA Champion Reflected on Kobe Bryant's Influence That Pushed the Lakers to Greatness
Published 12/25/2022, 5:10 AM EST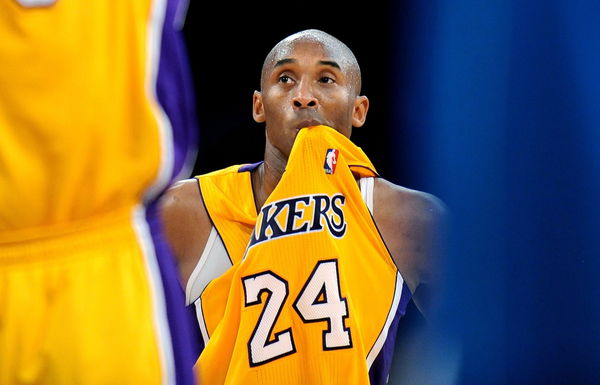 Kobe Bryant has already gone down as one of the most iconic players in NBA history. Not only that, but he is also considered one of the greatest Los Angeles Lakers players, if not the greatest by many. Bryant's approach to the game was notably quite different than the rest of the players in the league. Recently, a former teammate and five-time NBA champion Derek Fisher reflected on that. 
Derek Fisher was the starting point guard for the Los Angeles Lakers when they won three consecutive championships back in the early 2000s. He eventually made it back to the team to win two more championships all while playing alongside Kobe Bryant. 
Derek Fisher on the impact of Kobe Bryant
ADVERTISEMENT
Article continues below this ad
In an interview with Mirror Sport, Derek Fisher opened up about his time with the Lakers and the impact of 'The Black Mamba.' He touched on many topics of interest while talking about the legacy he had built playing alongside Bryant.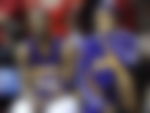 Fisher mentioned the influence Kobe had on him and the teammates around him. He said, "They say 'iron sharpens iron' and all these different phrases, but it was a gift. It was such a gift to be surrounded by so much greatness – it forces you to raise your level."
Fisher described what it was like to see Kobe on a regular basis, sharing that he was amazed at how Kobe's mind approached the game of basketball as well as the 18-time All-Star's undying dedication to perfecting his craft. 
Fisher did mention that it was Bryant's work ethic and dedication to the game that helped them become so successful over the years. In fact, the early Shaquille O'Neal and Kobe Bryant featured Lakers were the last team to perform a three-peat in the NBA. The previous team to accomplish that feat was Michael Jordan's iconic Chicago Bulls.
ADVERTISEMENT
Article continues below this ad
Kobe and his work ethic
There has been no doubt that Kobe Bryant's work ethic has been unmatchable. He was the first to enter the gym and the last one to exit. Bryant went more than the extra mile to get the edge over his opponents. The five-time NBA champion wanted to be the greatest and in order to achieve that, he left no stone unturned. When talking about Kobe Bryant, Fisher mentioned that he wouldn't change anything about it.
Watch This Story – Dennis Rodman, Kobe Bryant, Michael Jordan, and other NBA stars that have been featured in TV shows
ADVERTISEMENT
Article continues below this ad
In fact, Fisher was the longest-tenured player to play alongside Kobe Bryant. They played a total of 13 seasons together and won five NBA championships along the way. 
What did you think of Derek Fisher's comments on Kobe Bryant? Let us know your thoughts in the comments below.