'It Gotta Be a Hoax': Shaquille O'Neal Opens up On Struggling with Kobe Bryant's Death
Published 05/02/2021, 10:56 AM EDT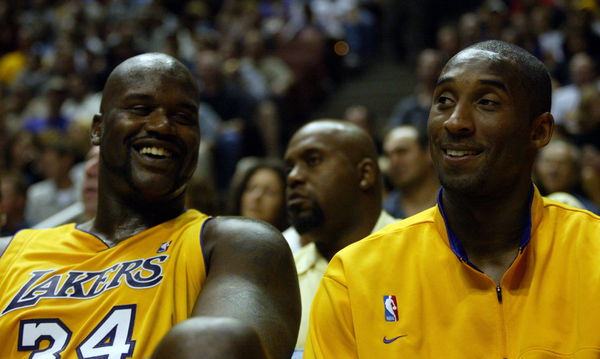 ---
---
The duo of Shaquille O'Neal and Kobe Bryant was arguably the most dominant duo the league has ever seen. With the athleticism of Kobe and Shaq's dominance in the paint, the 2000s Lakers were a sight to behold.
ADVERTISEMENT
Article continues below this ad
While they may not be in the best of terms off-court, on the court it was all business for both the players. In the eight years they played together, Shaq and Kobe made four finals appearances and won three championships in a row.
Shaq reveals the struggles of dealing with the death of Kobe Bryant
ADVERTISEMENT
Article continues below this ad
2020 was certainly a pretty tough year for the NBA community with the death of Kobe Bryant. Shaq was specifically hard hit by this news. In a recent appearance at 'All the Smoke' podcast, Shaq opened up about how he dealt with his former teammate's loss.
"I see the Kobe thing. So now I'm like, it gotta be a hoax. Because I was watching the game when Bron passed him up, probably just somebody messing around on the internet and then the calls just kept coming in and then you go watch TV. And it just hit.
"It put me in a 'I should have' mode. I should have spent more time with my sister. I should have reached out to the young fella, I should've just called and just check on him, I should've. And you know things like that you can never get back, right?"
The 49-year-old opened up about his dynamic with Kobe on the court. "You know how it is as basketball players. We don't always get along. But if the respect is there, you can never be beaten. Like, y'all know, he was he was alpha. Y'all know me. I was an alpha.
"We didn't always agree on things. But when it comes time to compete on the court, I think the fact that we always competed with each other made us even more unstoppable."
ADVERTISEMENT
Article continues below this ad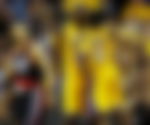 Shaq also revealed the last time he met with the 'Mamba.' "Last time I saw him was when he announced he's gonna be playing the last game, TNT. Flew down, and I did what I always did, even when he was a youngster. Hey man, you need to get 50 today and what do you do?"
"He went out and got 60 that was probably the last time I saw him but I should have reached out, I should have gotten his DM, I just should've." Shaq and Kobe might have had their differences in the past, but shared a pretty special relationship.
ADVERTISEMENT
Article continues below this ad
Despite seeing a host of quality duos, the league might not see a more dominant duo than Shaq and Kobe.
Trending Stories