'It is Unfair': Kelly Oubre Jr.'s Latest Comments Confirm His Dicey Future With the Golden State Warriors
Published 07/07/2021, 11:19 PM EDT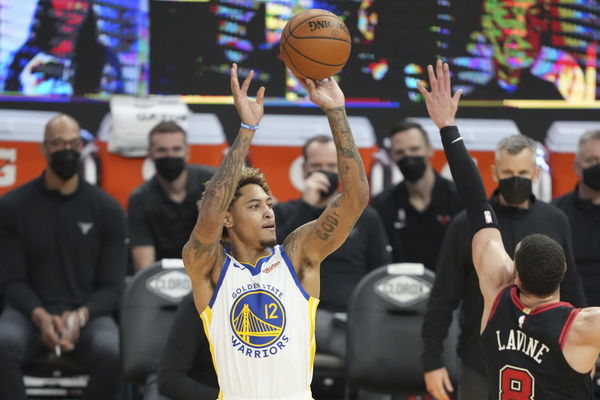 ---
---
The 2020-21 season was supposed to be the grand return for the Golden State Warriors. Even non-Dubs fans were looking forward to seeing what they will have in store when they acquired Kelly Oubre Jr. Kelly was supposed to fill the void their star player Klay Thompson left because of his torn Achilles. But nothing seemed to pan out the way the Warriors wished. One season in, and they already want Oubre out.
ADVERTISEMENT
Article continues below this ad
Kelly Oubre Jr. is disappointed
Unless Kelly Oubre Jr. agrees to a massive discount on his contract, the chances of him reuniting look bleak. While most of it was speculation before, his recent comments have only solidified this opinion. From April to May, his future at the Warriors continued to become more and more cloudy. Kelly wasn't even keen on coming off the bench, and that hasn't changed recently either.
ADVERTISEMENT
Article continues below this ad
In an appearance on Chris Haynes' Posted Up Podcast, Oubre said, "I don't even want to speak and elaborate on much on that situation. But all I'll tell you is that it put fire in my heart. It added more fuel to the fire."
However, Oubre also feels that if he was given more chances and time to prove himself, things would be a lot different. "Being 25 years old, the way that my career has been shaping out, the growth that I've shown in my career to go from the 15th pick to continuously have my numbers grow each and every year, and my role and opportunity on the team to grow each and every year, to have a year where my opportunity is lessened."
"And then as the year goes on I'm put into this category of trying to shape out the future of the organization when I haven't been given a fair opportunity to show what I can do on a large scale – yeah, it is unfair," he concluded.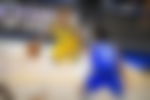 WATCH THIS STORY: Stephen Curry, Bradley Beal & Other Stars That Deserve to be on Better Teams Next Season
Should the Golden State Warriors reinstate him?
Oubre' was supposed to be the Warriors' big gun. With a rocky start, he seemed like he was settling in and would become the force he was expected to be. But his electrifying performances were short-lived and then a wrist injury was the cherry on top. He eventually missed 15-20 regular-season games, in which the Dubs actually shined far more than they did with him on the court.  This made things very clear.
Not only did he cost them a postseason, but he also set them back around $80 million. So, Steve Kerr, who wanted him to be the boost off the bench, became a burdened reserve. Why should they pay around $20 million for someone like that? It's completely irrational.
ADVERTISEMENT
Article continues below this ad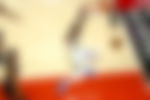 Understand, if Klay Thompson returns, as is expected, Kelly's role exists no more. The Warriors may show uncertainty now, but the NBA and everyone else know that Kelly won't be with the Dubs next season. The cons just outweigh the pros.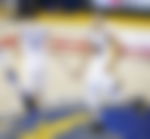 ADVERTISEMENT
Article continues below this ad