'It Just Opened my Eyes': 76ers' Joel Embiid is Grateful for Shaquille O'Neal's Criticism
Published 04/23/2021, 4:30 PM EDT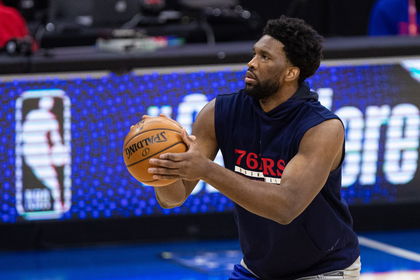 ---
---
The Philadelphia 76ers are a different team altogether after last season. Despite hitting some barriers, they have maintained their position as the top team in the Eastern Conference. The only time they slipped down was when they did not have Joel Embiid, who was sidelined because of an injury. However, his presence got them back on track and he is now one of the top candidates for the MVP award this season.
ADVERTISEMENT
Article continues below this ad
This wasn't the case with Embiid last year. NBA analysts and fans alike were seen criticizing him for not doing enough for the team. Despite being on the receiving end of some brutal comments by legendary player Shaquille O'Neal over the past few years, Embiid has taken them in good stride.
Used Shaquille O'Neal's words as motivation
ADVERTISEMENT
Article continues below this ad
This has been one of the best seasons for Embiid. In fact, it is the perfect moment for him to shut his haters and rid them of all doubt. However, that's not what the Philadelphia 76ers' star wants to do. He is actually very grateful for any criticism because it only helped him reach his true potential.
Embiid told 'The Athletics' Shan Charania, "When all those guys, Shaq, Charles [Barkley], they just kept talking about how dominant I could be, I understood. They saw the talent. They saw what I could really do. But I wasn't using it. I wasn't doing it. So when they were criticizing me, I just saw it as a way to kinda open my eyes and actually be better."
"Instead of using it as criticism, I just took it to want to be better," added Embiid. "So when I look back, when that was going on, I have nothing but love for Shaq. Because whatever they were saying, it just opened my eyes to actually realize that I can be that guy."
Joel Embiid for MVP?
ADVERTISEMENT
Article continues below this ad
Embiid had fallen behind in the race after he got injured. But it didn't take very long for him to come climbing back. He is now standing second, while Nikola Jokic has taken the lead.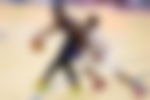 It won't be easy for Embiid to take that spot. However, his stellar performances every night and how he has brought Philly so far might help make his case for the honor even better. Whom do you think deserves the MVP award the most this season, and why?
ADVERTISEMENT
Article continues below this ad
Read also- 'Baddest MF': Analyst Claims Joel Embiid Should Follow LeBron James and Giannis Antetokounmpo