"It Started My Career": The Precise Moment Michael Jordan Was Born
Published 10/04/2021, 1:30 PM EDT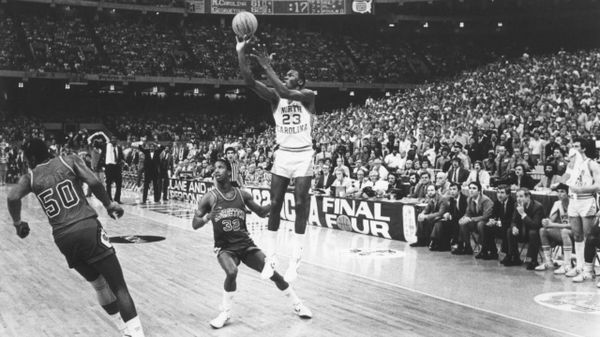 ---
---
After watching one of the greatest dynasties unfold with a player like Michael Jordan leading the way, one can't help but wonder where it all began. Of course, it wasn't until his six NBA championships with the Chicago Bulls that he was proclaimed the GOAT. But it was way before that when people started to notice the talent, he brought to the table. During his time with the University of North Carolina, he was already a star.
ADVERTISEMENT
Article continues below this ad
But if somebody had to pinpoint the exact moment he turned into Michael Jordan from just another NBA prospect, the legend himself knows best.
The Game-winning shot against Georgetown
ADVERTISEMENT
Article continues below this ad
Before Jordan came to UNC, it had been almost 3 decades since they had last lifted the championship trophy. So, MJ's addition was exactly what they needed to start afresh, along with two other future Hall of Famers, Sam Perkins, and James Worthy. The trio helped them reach as far as the championship game, but it was Jordan's shot that was the nail in the coffin they needed.
In 1982, in the championship game, UNC was trailing Georgetown 62-61. With a mere 16 seconds left on the clock before the buzzer went off, Jordan found the ball in his hands. So, he did what he did best and stepped into a jumper, making the basket.
Right after that, in an attempt to catch up, their opponents turned the ball over. It was game over. Jordan and the Tar Heels were the 1982 NCAA champions. It was at this moment that Jordan thinks his legacy began. He said, "That was the birth of Michael Jordan. All of a sudden I make that shot. I'm 'Michael' Jordan… for me, it started my career."
WATCH THIS STORY: Kobe Bryant & Lakers 2001 Playoff Run, Michael Jordan & Chicago Bulls 1991 Playoff Run & Other Postseasons That Were Greatest of All Time
ADVERTISEMENT
Article continues below this ad
Michael Jordan introduces himself to the world
Although most people believe that this was the last of Jordan's college career, that's not true. He played two more years, but he and the Tar Heels failed to replicate this greatness again. However, that didn't matter because of what he did when he did enter the league.
Watch This Story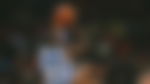 ADVERTISEMENT
Article continues below this ad
In fact, he is the one player whose legacy extends beyond the four corners of the hardwood floor. The Jordan empire that he could set up, thanks to all his hard work, is unmatched to date.