"It was Bullsh*t": Decades After Michael Jordan Conspiracy Theory, Karl Malone Set the Record Straight with MJ's Biggest Rival
Published 03/04/2023, 3:07 PM EST

Follow Us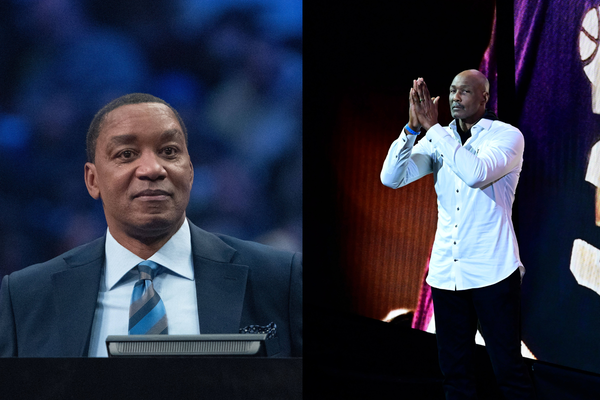 The 1992 United States men's Olympic basketball team was rightly nicknamed the 'Dream Team'. The dream lineup comprised of the game's greatest stars such as Michael Jordan, Charles Barkley, Scottie Pippen, Karl Malone, Larry Bird, Magic Johnson, John Stockton, Patrick Ewing, David Robinson, Clyde Drexler, and Chris Mullin. Although the team was adored by fans, an NBA legend from that time feels bitter about the dream team. Anyhow, former Utah Jazz legend Karl Malone has opened up to set things straight regarding the 'Dream Team'.
The 1992 Olympic team has found a place in popular discourses for many reasons. The prime reason is the talent it housed. Apart from that, the team is also triggering discussions for excluding former Detroit Pistons star Isiah Thomas. Numerous conspiracy theories in the NBA revolve around Isiah Thomas' exclusion from the Dream Team.
Karl Malone sets it straight for the rival of Michael Jordan
ADVERTISEMENT
Article continues below this ad
Given Michael Jordan's beef with Isiah Thomas, there is already a theory that Isiah Thomas was left off from the Dream Team because MJ refused to play with him. Apart from this, another conspiracy theory is also a part of the 'Dream Team' folklore.
As the theory goes, there was a special meeting to keep Isiah off the team. Even the Pistons' star doubts if there was a meeting of that sort. Karl Malone has now stepped up and shattered that theory. In an NBA TV episode of Basketball Stories featuring 'The Mailman,' he said "If it was a secret meeting, supposedly to keep you off the team, it was bullsh*t. If there was one that was held, I wasn't in and I know Stock wasn't in it….Unless somebody can tell me something different, however it is, I will tell as a man that they're lying."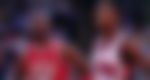 Even though Isiah Thomas would have disappointed about not being a part of the Olympic campaign, he was relieved to hear Karl Malone's words. Karl Malone also added that many, including Isiah, deserved to be in the team. When Malone said he gave his best because he was representing his brothers, Isiah listened heartily.
ADVERTISEMENT
Article continues below this ad
Isiah Thomas' eyes welled up
The 1992 United States men's team won the gold medal at the Olympics and brought tears of joy to the eyes of many. Isiah Thomas was one of those many Americans who had teary eyes. He said, "I cried when you all stood on the stage and got the gold medal, not because you know I was not there, I was crying… cheering for you all, I was happy because the US won. But also I wished like i could have been a part of that moment."
ADVERTISEMENT
Article continues below this ad
The stories on the 'Dream Team' are here to stay. However, Karl Malone's confident claim and warm words are likely to set the discourse in a different path.
WATCH THIS STORY: Not Michael Jordan, but this NBA Star had the Ugliest Beef with Isiah Thomas