'It Was Like a Ghost': Jamal Crawford Details His Experience of Meeting Michael Jordan for the First Time
Published 04/01/2021, 6:30 AM EDT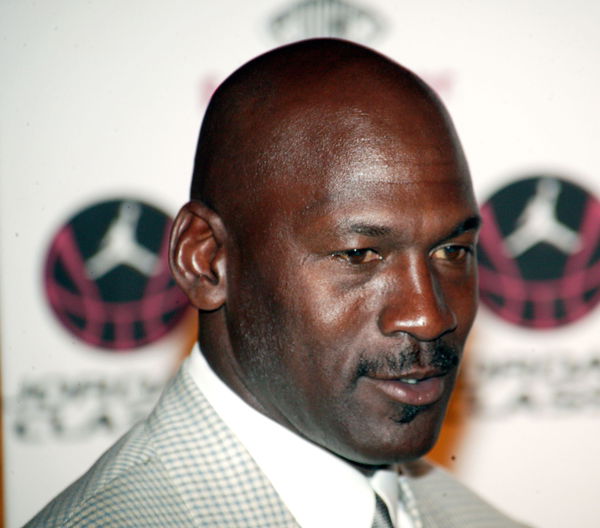 ---
---
Jamal Crawford had a long and terrific 19 years in the NBA in which he kept fans on the edge of their seats with his stellar scoring abilities. In fact, Crawford was moved around a lot among teams during his time. From the Blazers, LA Clippers, Nets, Warriors, and so on, he played for the most elite of teams.
ADVERTISEMENT
Article continues below this ad
While Crawford entered the league through a team with which Michael Jordan won all six of his championships, not many people know that Jordan actually had his eyes on Crawford since the time of the draft.
Although Crawford's stint with the Bulls wasn't the best, just to be noticed by Jordan was enough to get him going.
ADVERTISEMENT
Article continues below this ad
How Crawford first met Michael Jordan
On 'Club Shay Shay', Crawford revealed how his first meet with Michael Jordan transpired.
"My dad had told me previously in the draft, 'Hey, Michael Jordan likes your game' and this was before social media. And I am like, 'Dad, get out of here! How do you know Michael Jordan likes my game?" started off Jamal.
"Fast forward, I get drafted to the Bulls and Tim Grover calls me and he said, 'Hey, MJ said you can meet him'. So, at 6:30 in the morning, I drive down there and this is when he was preparing to make his comeback with the Wizards. I go down there and I see myself, Tim, and MJ in the waiting room. And we were just talking. I didn't want to talk too much in the workout…"
Then, the unthinkable happened.
"And then he was like, 'Hey, this summer we can work out together '. And I was like, 'Oh man, this is crazy '. Crawford wanted to call and announce it to the whole world.
"So, that summer, I started going there, working out and playing with him. And his aura… It was like a ghost. He don't seem real," concluded Jamal. MJ recognized his talent way before anyone
What's crazy is how keen an observer Jordan really is. Crawford ended up even eclipsing Jordan in one of the records that is etched in NBA history. It was Dallas Mavericks' legend Dirk Nowitzki's last game, and Jamal had ended the night with 51 points, 5 rebounds, 5 assists along with shooting 18 0f 30.
Thus, at 39 years old and 20 days, he became the oldest player to bag 50 points in a game. Jordan held the record previously with 38 years and 315 days.
How uncanny is it that the Chicago Bulls legend who picked him out so early as a good player, ended up surpassing Jordan in a record?
ADVERTISEMENT
Article continues below this ad
Read also-  Jamal Crawford Reveals Michael Jordan was the Only Player with an Aura Similar to Kobe Bryant
ADVERTISEMENT
Article continues below this ad