'It Was Some Reality S**t': Bulls Center Wendell Jr. Reflects on Loss to Hawks
Published 12/24/2020, 10:38 AM EST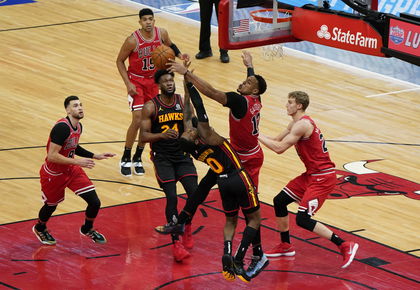 ---
---
The Chicago Bulls had a pretty poor start to their season against the Atlanta Hawks. Given that they were playing their first home game, a score of 124-104 is unacceptable.
ADVERTISEMENT
Article continues below this ad
The Bulls will hope that young players like Lauri Markkanen and Coby White can step up this season. While Markkanen had a decent game, White's game was disappointing as he scored only 9 points, scoring a single three pointer of seven attempts.
Other Bulls' players also had a disappointing start to the season.
ADVERTISEMENT
Article continues below this ad
Bulls' center says loss against the Hawks is a 'Wake Up Call'
Bulls' center Wendell Carter Jr. had a quiet game, to say the least. The 21-year-old had 6 points, 6 rebounds and 2 assists in the 26 minutes he was on the floor.
Carter Jr. criticized the team's performance after the game, and said that the Bulls as a whole had to step up and focus.
He said, "We just didn't come to play as a team. When they said it's a wake up call, it was some reality s**t. We didn't come to play in both ends. Lot of us got inside of our heads including myself. Not worrying about the stuff that happened instead of living in the moment.
"I got to do better. Just doing what I do best and I just talked to my teammates and apologized for my effort I showed tonight and that I would be better for my team."
Can the young Bulls step up?
For the last two seasons, the Chicago Bulls have been heavily dependent on their young star Zach LaVine as their main scorer for the team.
Their other young stars, Lauri Markkanen, and Coby White had shown some promise in the bubble. While Markkanen was inconsistent, White showed impeccable shooting form in the bubble.
They also have added a great young attacking threat in Patrick Williams. Williams is a wildcard from the 2020 NBA draft. He had a decent start to his NBA career as he scored 16 points, 4 rebounds and a single assist, block and steal.
ADVERTISEMENT
Article continues below this ad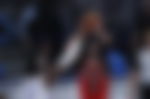 Apart from Williams, the other rotational players are Wendell Carter Jr. and Otto Porter Jr. Both the players haven't been consistent and no where average big numbers. But given their age, they surely have room to develop into a decent player.
The opener was somewhat of an indication for the other players to step up. Although the team lost 124-104, the difference could have been massive if Trae Young had played more minutes.
ADVERTISEMENT
Article continues below this ad
Their superstar LaVine had a disappointing night as he only scored a single three pointer from a total of 8 attempts. The younger Bulls need to step up, at least to be competitive. If they don't we might see these scorelines more often against the Bulls.