'It's a Different Game': Scottie Pippen Explains Why Comparing Kevin Durant and Michael Jordan Makes No Sense
Published 06/23/2021, 9:59 PM EDT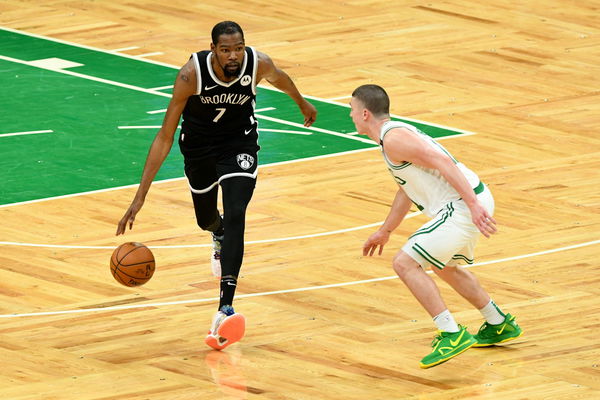 ---
---
The much-debated NBA GOAT list is incomplete without Michael Jordan. While he mostly overshadows his rivals in any debate, Kobe Bryant and LeBron James always give him tough competition with their own list of accolades. And now, Kevin Durant has also joined this debate. While Steve Kerr may believe that Durant is more gifted than Jordan, Scottie Pippen outrightly refuses to take part in this discussion.
ADVERTISEMENT
Article continues below this ad
On the heels of his spectacular run in the playoffs this season, fans and analysts have been gushing over king KD. Despite his roster missing crucial co-stars like James Harden and Kyrie Irving, KD proved how much he can do for the Brooklyn Nets single-handedly.
Hence, despite a disappointing second-round exit, Nets fans were reassured of the heights the trio can achieve together when healthy. Given this context, his name began popping up next to Michael Jordan's.
ADVERTISEMENT
Article continues below this ad
In fact, it was his former Warriors' coach that started the discussion, waxing eloquent for KD. Steve Kerr stated that according to him, Durant was more gifted than MJ. But when the same question was posed to another former teammate of MJ, his response was very different.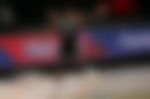 Scottie Pippen doesn't want MJ vs Kevin Durant comparisons
In a recent interview, Scottie Pippen, picked the better player between Durant and Jordan. To which, he said, "Why would you ask a question like that? But I wanted you to ask me this."
He explained, "Why don't we compare Kevin Durant to George Gervin? Why don't we go back 30 or 40 years? You can throw Michael in there but I am not going to name him. George Gervin, slender, score, handle, had it all. But guess what he had to play against? Physicality of the hands, the form. Kevin Durant doesn't play under that stress."
Pippen believes both MJ and Durant were playing in very different circumstances, which makes comparisons immaterial. "So, why would you ask me if Kevin Durant is better than Jordan? It's a different game. Kevin Durant shooting freely three's from anywhere on the court. You can touch these players after they pass half-court in today's game. So, how are you going to ask me to make that comparison?"
ADVERTISEMENT
Article continues below this ad
Scottie also emphasized on how much Jordan scored every night despite the pushing, tripping, no replays. And when it comes to the digits, Jordan easily takes the cake.
So, Durant may be one of the best players but to be anywhere near Jordan is a different ball game altogether.
ADVERTISEMENT
Article continues below this ad
WATCH THIS STORY: LA Clippers vs Phoenix Suns Game 2 WCF Highlights