'It's A Simple Concept'- Kevin Durant Responds To Dr. Disrespect Defending Him On Twitter
Published 03/19/2021, 11:09 AM EDT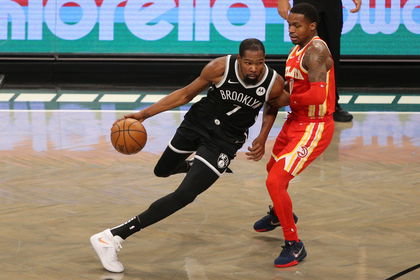 ---
---
Kevin Durant is one of the greatest players of his generation. He is a gifted scorer like no other and can dominate a game based on his will. While many have criticized him for various decisions over his career, there is no doubting how elite Kevin Durant is as a basketball player.
ADVERTISEMENT
Article continues below this ad
However, Durant still finds himself lost on Twitter arguing with people. KD went on a spree of responding to tweets. From negative to positive, KD responded to a whole bunch of people. One of the people that got into a conversation with Durant was gamer Dr. Disrespect. He asked KD to stop addressing trolls and said that they are significantly better than them.
ADVERTISEMENT
Article continues below this ad
I get what you're saying but I come to Twitter to argue about sports and music Bro..it's a simple concept for me lol

— Kevin Durant (@KDTrey5) March 18, 2021
KD evidently didn't think about engaging with trolls that deeply, which is why he responded the way he did. While Dr. Disrespect may have wanted to show support towards Durant, the attempt fell flat on his face. Durant is very well aware of what trolling constitutes, being one of the most trolled athletes in the world since 2016.
Kevin Durant: Does he take social media too seriously?
ADVERTISEMENT
Article continues below this ad
Kevin Durant and social media have a complicated story. It wasn't too long ago that KD was exposed for having burner accounts where he tried to tweet about him in a way he wanted the world to perceive him. While nobody knows if the two-time champion still has a burner account on Twitter, but that controversy showed how Durant took Twitter comments personally.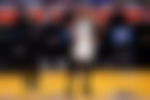 Most of these star athletes are more aware of the trolls that come after them without giving them any light. Joel Embiid showed that by tweeting about how this season had a 'Mickey Mouse All-Star Game' after him and Ben Simmons were ruled out. That was a clear reference to the 'Mickey Mouse' memes often attached to athletes to discredit their achievements.
ADVERTISEMENT
Article continues below this ad
Durant is too self-aware to not know what the trolls say. However, it does seem like he has become a lot more laid-back about all of this since he left the Warriors. So when he told Dr. Disrespect that he is here to just argue and have fun, he genuinely meant it. Trolls are just a part of it.