'It's About My Wife Vanessa': When Kobe Bryant Moved the Entire Laker Nation With His Words
Published 12/18/2020, 1:41 PM EST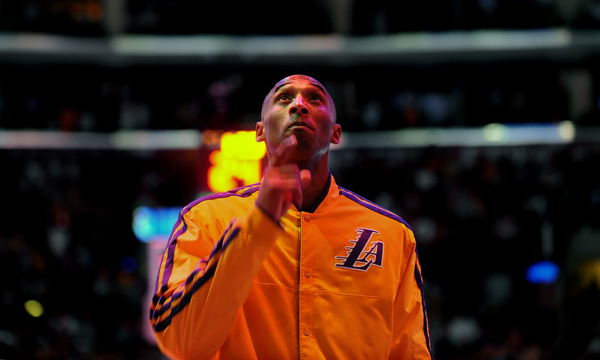 ---
---
The world has never been the same after the demise of Kobe Bryant. The Los Angeles Lakers icon was just into his post-retirement life when a tragic disaster claimed his life and his daughter Gianna's. Kobe retired from the NBA in 2016, and three years ago today, the Lakers retired both his jerseys in a grand ceremony. 
ADVERTISEMENT
Article continues below this ad
Kobe Bryant epitomized the word passion when he was playing in the league. The Mamba as he was fondly known, deserved every bit of respect that he earned as a professional. Kobe inarguably went down as one of the Lakers' all-time greats, and it was only fitting that the franchise gave him a proper send-off. 
Hence, the organization decided to retire both Kobe's #8 and #24 jerseys by hosting a massive ceremony and some incredible legends were in attendance. 
ADVERTISEMENT
Article continues below this ad
As the rafters unveiled two iconic purple and gold uniforms, Kobe took the mic and rendered a heart-warming speech that left the Laker faithful in tears. 
A glance at how Kobe Bryant enthralled fans with his speech 
It is hard to believe that it's already been three years since the Lakers retired Kobe's jerseys. The Mamba graced the occasion in an elegant black suit and took center stage at the Staples Center with Magic Johnson, controlling owner Jeanie Buss, and GM Rob Pelinka beside him. 
"I want to say thank you so much for tonight. It's not about my jerseys that are hanging up there for me. It's about the jerseys that were hanging up there before. Without them, I couldn't be here today," Kobe began.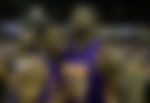 "They inspired me to play the game on a high-level. Magic [Johnson], Cap [Kareem Abdul-Jabbar], [Shaquille O'Neal] pushing me every day. [Elgin] Baylor, [Wilt] Chamberlain, [Gail] Goodrich, [Jerry] West, [James] Worthy and it goes on and on," he added.
Moving on, the Mamba went on to add the value of grooming the upcoming generation to reap further benefits. He spoke this from an organizational standpoint and stated the importance of looking into long-term success. 
Kobe was truly blessed with a wonderful family
After stating his idols and the reasons behind his on-court motivation, Kobe then moved to talk about his personal life. The Lakers icon primarily named fans and media for always giving him an external push which offered an extra inch of belief. 
Every detail counts in sport, and similarly, every bit of motivation helps an athlete to perform better. After thanking external factors, Kobe Bryant then moved on to laud his family for being a pillar of support throughout his career. 
The main credit undoubtedly went to his wife Vanessa, who was his constant support since Day 1. The pair were inseparable and Vanessa made Kobe a better person on top of making him a better athlete. 
"It's about my wife Vanessa. You guys don't know this but my last game that we had here against the Utah Jazz, I was really tired. I got home and I was like, 'You know what I don't know if I can do this thing I got one more game left but I don't have any legs,'" Kobe recollected.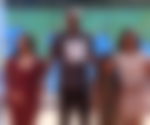 "She said 'I want to show you something I got a gift for you for your last game' and she proceeded to show me a row of retired jerseys from Baylor, from Magic from Shaq, from Cap, all the personal messages signed to me including from Michael Jordan including from the great Bill Russell including from the great Larry Bird and when I saw that I knew then that I had to turn it up."
It was a moment to cherish for the couple as they had been through so many ups and downs till that point. But not once did Vanessa stop supporting Kobe through his endeavors in life. 
Kobe's message for the ages to his daughters 
The Mamba then proceeded to talk to his daughters and sent an important message to them in front of thousands of fans.
"Those times where you get up early and you work hard those times that you stay up late and you work hard those times where you don't feel like working you're too tired you don't want to push yourself but you do it anyway."
ADVERTISEMENT
Article continues below this ad
Kobe Bryant did not confine this message to his daughters as he sent it out to the general audience as well. The Mamba delivered a wonderful speech during his jersey retirement, something that will live on for many years to come. 
"If you guys can understand that then I'm doing my job as a father thank you guys so much I love you, Mamba out," he concluded amid a roaring audience. 
ADVERTISEMENT
Article continues below this ad
Kobe Bryant received a standing ovation for his wonderful speech and his jerseys will remain in the Staples Center's rafters forever. They retired his jerseys on December 18, 2020, but the Mamba's name and mentality are forged into the Lakers' organization forever.